NEW YORK, May 1, 2013 — The Christophers will honor a television series and an online documentary with special Christopher Awards during their 64th annual ceremony on May 23rd. The CBS television series Blue Bloods will receive the 2013 Special Christopher Award – and the PBS/WGBH online documentary series Medal Quest: American Athletes and the Paralympic Games will receive the 2013 Christopher Spirit Award (Medal Quest is the first online project to ever win a Christopher Award of any kind). The special awards join 19 feature films, TV/Cable programs, and books for adults and young people that The Christophers will honor at a ceremony in New York.
The Special Christopher Award recognizes a TV series that is well-executed and also provides viewers with intellectual, moral and spiritual substance. Previous winners include M*A*S*H, CBS News Sunday Morning, and Sesame Street.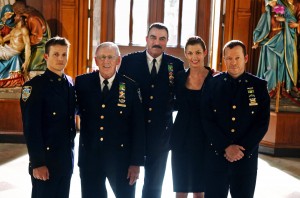 Added to that list this year is Blue Bloods, starring Donnie Wahlberg, Bridget Moynahan, Will Estes, Len Cariou, Amy Carlson and Emmy Award winner Tom Selleck. Now in its third season on CBS and watched weekly by nearly 13 million viewers, the series focuses on the fictional Reagan family, all of whom have chosen careers with the New York City Police Department or District Attorney's office. Though they solve crimes in every episode, the show is ultimately a family drama that highlights love, loyalty and faith while exploring moral issues in a relevant and engaging way.
Selleck, who portrays Police Commissioner Frank Reagan, has said that Blue Bloods' focus on family resonates the most with fans he meets. One series fixture is the weekly Sunday dinners with the extended Reagan clan, featuring animated discussions, sometimes about controversial issues. Another recurring story feature involves the Irish-Catholic Reagans both relying on their faith for strength, and wrestling with it in light of the tragedies they witness and experience.
The Christopher Spirit Award celebrates individuals or projects that exemplify the Christopher motto, "It's better to light one candle than to curse the darkness." Medal Quest — produced for PBS by WGBH Boston, with major funding from the Corporation for Public Broadcasting — highlighted the elite U.S. athletes of the 2012 Paralympic Games for people with physical disabilities. The Paralympics are held every two years in coordination with the Olympics at the Olympic venues.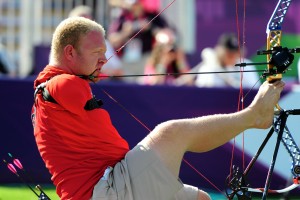 Through short videos, blogs, interactive chats, and other features, Medal Quest introduced site visitors to the personal stories and amazing journeys of participants with amputations, cerebral palsy, blindness and other limitations—people like swimmer Bradley Snyder, a Navy lieutenant who lost his vision in an IED explosion in Afghanistan, and Matt Stutzman, an archer with no arms.
"One of our goals in creating Medal Quest was to encourage audiences to reconsider their ideas about ability and disability," said Executive Producer Judith Vecchione. "As they witnessed the intense training, commitment and skill necessary to represent the U.S., viewers also learned about athletes giving back to their communities, reaching out and becoming role models for others, like children with disabilities or wounded veterans, who face challenges in their lives." For more information, visit www.pbs.org/medalquest.
The Christophers, a nonprofit organization rooted in the Judeo-Christian tradition of service to God and humanity, have year-round publishing, radio and online programs, in addition to the annual Christopher Awards.
More information about The Christophers is available at www.christophers.org