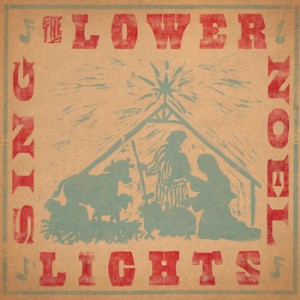 As a fan of The Lower Lights previous albums of folk-and-bluegrass-flavored hymns and Christmas classics, I looked forward to their newest Christmas offering called "The Lower Lights Sing Noel." Happily, the album did not disappoint.
While I very much enjoyed Kelly Clarkson's new Christmas album, "The Lower Lights Sing Noel" qualifies as my pick for best new Christmas album of 2013.
This massive collaboration of 30 singers and musicians produced song interpretations that incorporate heavenly harmonies with occasional foot-stomping hootenannies. All the songs, however, have an air of holiness about them. If you're looking for a record that remembers the reason for the season, this is the one for you.
Here are some album trailers, the first of which includes a clip of my favorite song, "Once in Royal David's City."