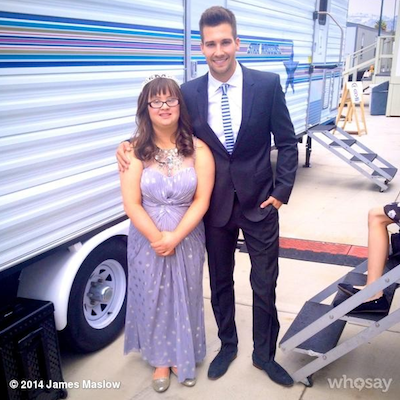 James Maslow has attracted a lot of fans as a singer with the band Big Time Rush.
One of those fans, 23-year-old Hannah Wackernagle who was born with Down Syndrome, likes him so much that she made a video asking Maslow to go to her prom with her.
The video went viral and came to Maslow's attention. Since he's a contestant on "Dancing with the Stars" this season, he wasn't able to oblige Hannah's request, but he did the next best thing.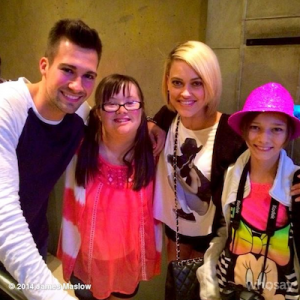 He flew her and her family from Ohio out to Los Angeles, spent a day with them in Disneyland, had his "Dancing" partner Peta Murgatroyd teach Hannah some dance moves, then gave her a special mini-prom with him in the "Dancing with the Stars" ballroom.
Considering that Maslow was raised Jewish and "believes in religion wholeheartedly" despite not being able to practice it as much as he used to, this act of goodness and charity can definitely be considered a "mitzvah."
Kudos to Maslow, Murgatroyd and "Dancing with the Stars" for making a young woman's dream come true. You can watch the videos of Hannah's prom request and Maslow's response below.