NEW YORK, April 21, 2015 — At the 66th annual Christopher Awards ceremony here on Wednesday May 13th, Patrick Donohue, who created a school for children with traumatic brain injuries, and ABC News's documentary TV series "NY Med," will receive special awards. Donohue will be honored with the James Keller Award—while "NY Med," about the life-saving work of medical professionals at several local hospitals, will receive the Christopher Spirit Award.
The James Keller Award, named after The Christophers' founder, recognizes individuals who put their faith into action and change the world for the better. Previous winners include former New York Jet and patron of critically ill children Marty Lyons and Special Olympics founder Eunice Shriver.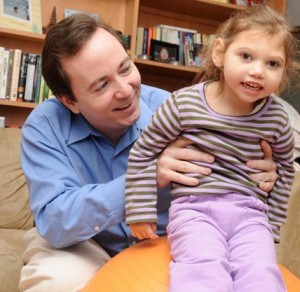 In 2005, Patrick Donohue was a young lawyer thrilled that his newborn daughter Sarah Jane was born healthy. Five days later, his life changed forever after Sarah Jane's baby nurse shook the child so violently that 60 percent of the rear cortex of her brain was destroyed. Doctors told Donohue that Sarah Jane would never be able to do much of anything, not even walk or talk. But the loving father's faith in God propelled him to move forward with hope.
Donohue started reading whatever he could about the human brain and soon learned how little medical science actually knows about it despite the fact that 80,000 American youth are hospitalized each year with brain injuries—and 11,000 of those young people die. As a result, he spear-headed the creation of the National Pediatric Acquired Brain Injury Plan (PABI Plan), which developed a standardized, evidence-based system of care that's universally accessible for millions of American families.
In addition, Donohue saw the need for children like Sarah Jane to get an education in an environment uniquely suited for them. With the help of experts in the fields of brain injury treatment and rehabilitation, he helped launch the International Academy of Hope (iHope), making it the first and only school for kids with brain injuries and brain-based disorders in New York City. Having already achieved success locally, Donohue hopes to develop iHope schools in Boston, Chicago, Los Angeles, and other cities around the world.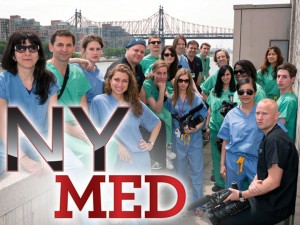 The Christopher Spirit Award celebrates individuals or projects that exemplify the Christopher motto, "It's better to light one candle than to curse the darkness." For two seasons, the ABC News docu-series "NY Med" has done exactly that. The show, whose first season won a Christopher Award in the TV category, focuses on New York Presbyterian Hospital's Weill Cornell and Columbia campuses as well as Newark's University Hospital. There, executive producer Terence Wrong and his team of producers and camera people act as invisible observers, providing a window into the perils, tensions, and inspiring moments of daily life in a hospital.
One of the show's best features is probing beyond the labels of "doctor" or "nurse" to find the human beings underneath. Dr. Debbie Yi, for instance, was motivated to become a doctor after witnessing the care her sister got after losing her leg in a subway accident—and nurse Diana Costine chose her profession after dealing with a lifelong heart problem, which comes to the fore in season two. Emotions run deep for patients and their families as well, such as when a young man donates a kidney to his ailing mother because she gave life to him and he wants to return that gift.
"NY Med" is riveting television with heart-pounding moments that can rival any action series. And by highlighting simple ideals like love, service, and gratitude, it provides a vital prescription to heal viewers' spirits from some of the hopelessness and darkness in the world.
The Christophers, a nonprofit organization, is rooted in the Judeo-Christian tradition of service to God and humanity. The ancient Chinese proverb —"It's better to light one candle than to curse the darkness"— guides its publishing, radio, online and awards programs. More information about The Christophers is available at www.christophers.org.