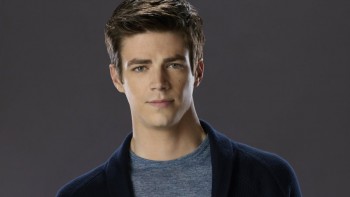 Tom Hanks has long been acknowledged as a modern-day Jimmy Stewart in the film world. An argument could be made that Grant Gustin is filling that role in the TV landscape with his role as Barry Allen in "The Flash," the CW series whose hero brings a touch of old-fashioned heroism to the modern world.
The pilot episode of "The Flash," based on the DC Comics' character, just earned a Christopher Award for introducing viewers to the title hero's origin story.
From childhood, Barry has stood up for people who got picked on and, as a result, he got bullied and beat up himself. His inherent sense of compassion and justice only grew when his mother was murdered by some mysterious figure and his father was framed for the crime.
As an adult, Barry becomes a CSI, working for the Central City Police Department alongside Detective Joe West (Jesse L. Martin), who adopted Barry after his father was arrested and jailed. He leads a relatively normal life until he's struck by lightning because of a science experiment gone awry (or did it?) at nearby S.T.A.R. Labs.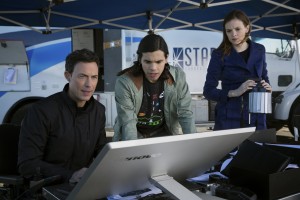 Barry remains in a coma for months until he wakes up in S.T.A.R. Labs under the care of Dr. Harrison Wells (Tom Cavanagh) and his assistants Cisco Ramon (Carlos Valdes) and Caitlin Snow (Danielle Panabaker). The reawakened Barry discovers he is now the fastest man alive, able to run up to 700mph. His newfound power also reawakens his desire to protect the innocent and be a hero
Initially, Dr. Wells discourages him, but Barry finds better guidance from his recent friend Oliver Queen (aka the Arrow, from another CW series). Oliver tells Barry, "I don't think that bolt of lightning struck you, Barry. I think it chose you…You can inspire people…watching over your city like a guardian angel, making a difference, saving people."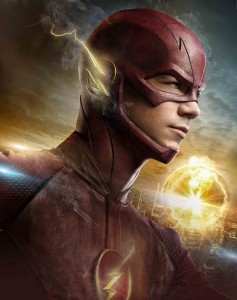 And so begins Barry Allen's role as The Flash, the guardian of Central City.
In a TV world populated with anti-heroes or heroes with a serious dark side, "The Flash" is a refreshing change of pace and a throwback to TV's earlier days in the sense that Barry is simply a good man who wants to make the world a better, safer place. The scene at the end of the pilot in which Barry visits his father in jail and tells him he's going to prove he's innocent packs a serious emotional punch. It also highlights the fact that this is a hero not motivated primarily by revenge or anger, but by love.
Gustin brings a Jimmy Stewart-like "aw, shucks" charm and moral strength to his portrayal of Barry, along with a determination that's born out of pain. He's had one person that he loved taken away from him and he wants to spare anyone else that same ordeal. In other words, he's like a candle in the darkness, which is what the Christopher Awards reflect.
Even though the show is obviously a fantasy, the writers and producers do a fantastic job of grounding the characters and situations in real emotion, the bonds of family, and the power of community. Since the pilot episode, the friendship between Barry, Caitlin and Cisco has blossomed into one of mutual respect along with plenty of witty banter. Gustin, Panabaker, and Valdes bring a natural chemistry to their interactions.
The fatherly presence of Dr. Wells, though, has evolved into something more sinister. If anyone remembers Tom Cavanagh from the old NBC TV series "Ed," in which he played a bowling alley owner trying to win back his high school sweetheart, you know he's funny and likable. His role as Dr. Wells brought a maturity to that likability, and now a dark side. He's not as benevolent a figure as he originally seemed, a storyline which is coming to the fore as the show's first season speeds toward a resolution – or a cliffhanger.
The writers, directors, and producers behind "The Flash" have done an excellent job creating a show with cross-generational appeal, a show with a hero that always tries to see the best in people but does what he has to in order to achieve justice. If the storytelling continues at this caliber, "The Flash's" first season success as The CW's most-watched series won't just be lightning in a bottle. Like its comic book counterpart, it should endure for years to come.
And speaking of that cross-generational appeal, here is a cute clip from "The Flash" panel at the recent Paley Fest. In it, a young boy who is given the microphone to ask a question of the cast instead starts reciting the show's opening to the delight of everyone on stage: