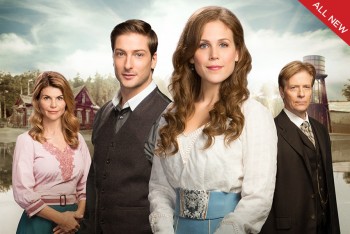 One of the reasons that the Hallmark Channel series "When Calls the Heart" has resonated with its devoted and ever-increasing fan base, called Hearties, is because it's family friendly: it's part Western, part chaste romance, part comedy, and part soap opera. When I interviewed the show's co-creator Brian Bird last year, he compared it to TV classics like "Little House on the Prairie" and "The Waltons."
While the show's setting of Hope Valley has its share of intrigue, the town and townspeople are often Mayberry-esque, full of quirkiness, good hearts, good humor, and a deep sense of community.
Some fans were a little taken aback by season two because much of the action took place outside of Hope Valley, and involved new characters who threw a monkey wrench into the way viewers wanted the storylines to proceed.
Monkey wrenches, of course, are the essence of which dramas are made. But having viewed the first two episodes of season three, I get the impression that the show's writers and producers took fan reaction to heart (no pun intended), refocused on the types of stories that initially attracted viewers, and built on those strengths. In fact, if the quality of the stories I saw in those first two episodes continues, this will likely be "When Calls the Heart's" strongest season yet, leaving some very happy Hearties.
For those unfamiliar with the series (which is based on the book by Janette Oke), it takes place in 1910 and tells the story of Elizabeth Thatcher (Erin Krakow), a young teacher accustomed to high society life, who gets assigned to a frontier town called Coal Valley (which eventually changes its name to Hope Valley as it seeks a new direction following a mining tragedy). Elizabeth makes new friends there, and gains a love interest in Constable Jack Thornton (Daniel Lissing), the Mountie who serves as the town's law officer.
There was an old-fashioned innocence to their romance in season one, but they got a little detoured when Charles, a rival love interest from Elizabeth's past, entered the picture last season. Charles appears to have been sent packing, though, so fans will be elated to find Elizabeth and Jack connecting once again.
MINOR SPOILERS AHEAD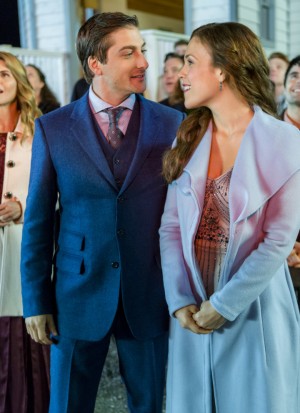 Jack is on hand to support Elizabeth as she moves into her own bachelorette pad (okay, she just rents her own house to give Abigail more space. There are no shenanigans going on there). Jack also helps her out when one of her students, Cody (who was introduced in the New Year's movie), deals with the challenge of not having a father.
Personally, I think the scenes with the schoolkids provide some of the show's most charming moments – and there are quite a few of those coming up, including one that focuses on a playful "boys versus girls" rivalry between Jack and Elizabeth. Beyond that, those storylines highlight the vital contributions that loving and supportive parents or parental figures have on a child's life. Kids need love, structure and discipline, all qualities that the people of Hope Valley are good at providing.
"When Calls the Heart" is also one of the few shows to incorporate faith and churchgoing as natural parts of life. Without giving too much away, I will say that the local preacher's criminal past, from which he has since reformed, comes to a head in the second episode. The townsfolk are then challenged to practice what they profess to believe on Sundays, while also getting an important lesson in what "democracy" is. So what do they do? I'm not telling.
The cast does an excellent job as well. Krakow and Lissing share an easy rapport on-screen as Jack and Elizabeth. They do funny banter well, and convey a mutual respect that makes viewers root for their characters' relationship. Lori Loughlin as Abigail Stanton brings a loving-but-tough-when-she-needs-to-be maternal presence to the show, especially now that she's taken in the orphaned Cody. And "General Hospital" star Jack Wagner as Constable Bill Avery brings a tenacious rogue quality to his character, who this season moves in a slightly new direction.
"When Calls the Heart" season three premieres on Sunday February 21 at 9/8C on the Hallmark Channel. Like the town in which it takes place, it should leave viewers feeling hopeful that the best is yet to come.
(Photos property of Hallmark Channel/Crown Media)
Stay in touch! Like The Christophers on Facebook: