Ministering to men is one of the toughest jobs on the planet. Not even Jesus did men's ministry alone.
You need connections. Fresh ideas. A network to get the word out. Advice from guys who've been there.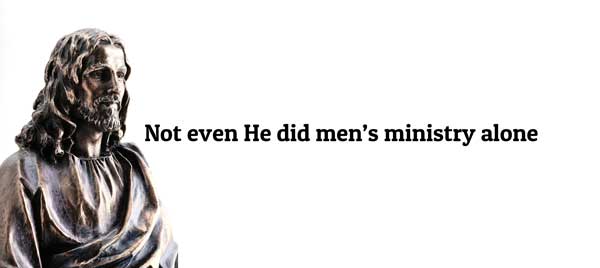 The National Coalition of Ministries to Men (NCMM) is a partnership of more than 150 organizations, churches and individuals that build men into Christ-followers.
NCMM doesn't minister directly to men. Instead, NCMM unites the people and groups that are doing this vital work.
Looking to grow your ministry? Spread your message? Find answers? Promote your books and materials? Identify partners and resources? It's all available through NCMM.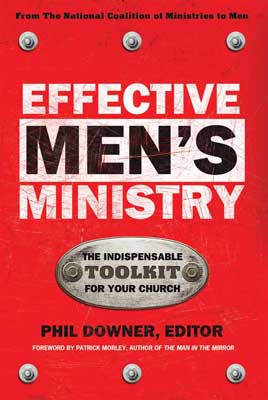 And when you join NCMM before June 15, you'll receive a free copy of Effective Men's Ministry: The Indispensable Toolkit. This comprehensive handbook takes you through the five stages of building a powerful, life-changing men's ministry in your church.
Here are six great reasons to join NCMM today:
1. Raise awareness of your ministry to over 150 coalition members with access to over 200,000 churches.
2. Personally meet today's leading thinkers and innovators in men's discipleship. Run with the "big dogs" who are impacting the culture.
3. Attend our national leadership conferences and online hangouts. Learn from the pros.
4. Contribute to DiscipleMen Magazine and other coalition initiatives and see your platform grow.
5. Gain access to complimentary resources and partnerships to broaden your ministry effectiveness.
6. Get a free copy of Effective Men's Ministry: the Indispensable Toolkit when you join NCMM before June 15.
I've been a member of NCMM for years and it's really helped me get the word out about Church for Men. My NCMM contacts have generated speaking engagements, book sales and meetings with key leaders. Plus I've gleaned lots of helpful ideas from the men I've met through NCMM. And on a personal note, some advice I got from a friend at an NCMM conference probably saved my marriage.
NCMM membership starts at just $75 a year. To view your membership options and to get your free book, click here.
Not even Jesus did men's ministry alone. You need a team around you. Join NCMM today.