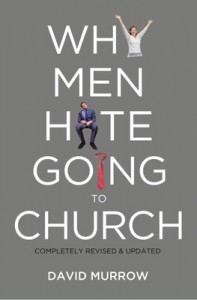 Have you read this book? Did it change the way you minister to men and boys? Has it borne fruit in your church and your ministry?
If so, I need your help.
May 2015 marks the 10th anniversary of the original release of WHY MEN HATE GOING TO CHURCH. I'm collecting stories and testimonies from people who have used this book to impact their churches and ministries.
So have you read the book? How has it changed the way you do ministry? Click on this link and send me an e-mail. Please include:
Your name
Your church/organization
Your city
How has this book impacted your church/ministry?
What suggestions have you implemented?
What are some positives you've seen as a result? (be specific)
Has your congregation/ministry experienced growth as a result?
Anything else you'd like to say?
I'll be compiling your stories on my Web site, blog, Facebook page, etc. If your story is used I will send you a free copy of my Church for Men training DVD (a $19.95 value). To get your free DVD simply provide a U.S. mailing address. If your story is chosen, you'll receive your DVD by mail in 4 to 6 weeks.
---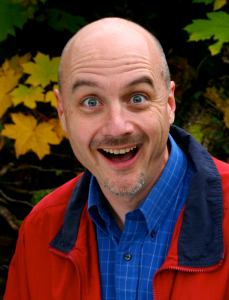 David Murrow is the author of the bestselling book, Why Men Hate Going to Church. David's books have sold more than 175,000 copies in 12 languages. He speaks to groups around the world about Christianity's persistent gender gap. He lives in Alaska with his wife of more than 30 years, professional silk artist Gina Murrow. Learn more about David at his Web site, www.churchformen.com, or join the conversation on his Facebook page, www.facebook.com/churchformen. Don't forget to share this page by clicking on the links below, or scroll down and leave a comment (right below those annoying ads that pay for this blog).