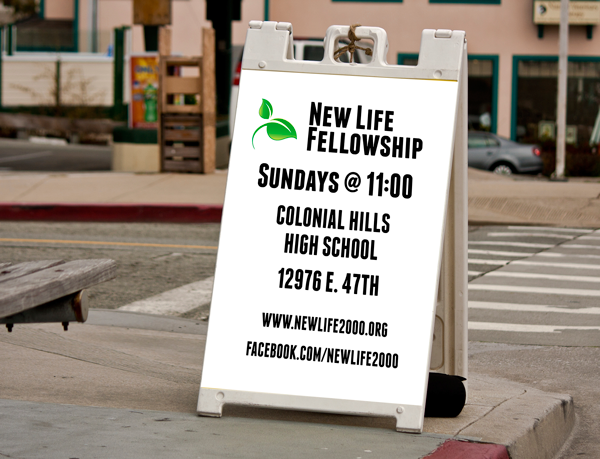 I recently drove around Phoenix on a Sunday morning. Every couple miles I came across a sandwich board sign that said something like this:
New Life Church, meeting at Canyon Springs Elementary
Abundant Life Fellowship, meeting at Zuni Middle School
The Rock, meeting at Thunderbird High School.
Just about every public school auditorium in Phoenix is rented to a "church plant" on Sunday morning. These are in addition to the hundreds of traditional churches that call greater Phoenix home.
It's an article of faith among Evangelicals that we should plant more churches. But every time I hear of another church being planted, questions arise in my mind:
Is church planting really the best way to reach the world?
Are non-Christians crying out for another worship service?
Is Christianity on the decline because we don't have enough churches?
Is a weekly worship service the most effective way to organize and deploy the people of God?
I don't want to cast a shadow over one of the few bright spots in evangelicalism today. But I've got to admit that I'm not very excited about modern church planting, for a number of reasons:
1. Everyone's planting the same church. I've visited half a dozen young church plants over the past two years. And they are virtually indistinguishable from one another. See if this lineup sounds familiar:
Approximately 15 minutes of praise music, played by a rock band.
A projector, sound system and stage lighting
A separate nursery and children's program concurrent with "big church"
A 25 to 40 minute sermon delivered by a young, informally dressed man
An offering, plus maybe a sacrament (communion, etc.)
A closing song or two, also led by the rock band.
Service length: between 70 and 90 minutes.
Beyond this there are little variations: a video clip here, a testimony there. But the look, feel and even the doctrine of these church plants are virtual carbon copies of one another. We haven't had this much conformity in worship since the days of medieval Catholicism.
2. Church planting is very expensive. I recently spoke to a planter at a men's conference. He confided that his denomination had budgeted $125,000 a year to get his congregation off the ground. With local giving, he expected to expend almost $175,000 a year to establish his church plant. He also told me that more than 70% of plants failed within two years.
3. Church planting is labor intensive. Truckloads of stage gear, chairs and childcare infrastructure have to be set up and torn down each week. It's a ton of work and key volunteers can burn out easily. It's easy to expend all your energy on logistics and have little left for loving people.
4. Church plants are built upon the foundation of one overworked man: the church planter. And the church will live or die based on his character, his work ethic and most importantly, his ability to captivate an audience with his sermons.
These four observations lead me to ask the following questions:
If all church plants are offering virtually the same product, why don't they cooperate instead of compete? Why don't they pool their resources and their people to drive down their fixed costs? They could save lots of money buying one sound system instead of two, one set of nursery furniture instead of two, one rental facility instead of two, etc.
A church plant will require about ten thousand man-hours of volunteer labor in its first year alone. Instead of devoting those hours to setting up and tearing down, what if we spent ten thousand hours discipling people? Put another way: what if the church planter invested most of his time in people, instead of logistics and sermon preparation?
And speaking of the church planter, where did we get the idea that God builds a congregation on the back of one overworked man? Where is the team concept modeled by Jesus and Paul?
And finally, why are we planting so many churches when our existing churches are emptying? Most church buildings are owned debt-free. Many of these churches sit empty 160 hours a week. And they're half-empty on Sunday. Why don't existing congregations allow new churches to meet in their paid-off buildings at alternate times? (We're already seeing this as ethnic congregations are using existing churches for Sunday afternoon services.)
If we're planting 4,000 churches a year at $125,000 per congregation, that's half a billion dollars per year going into church planting in America alone. Seventy percent of that money is going into churches that won't exist in 24 months. Church plants will consume 40 million volunteer hours this year. Couldn't these vast resources be more profitably employed for the Kingdom?
Am I saying we should stop planting churches? Not at all. There will always be a need for new congregations.
But here are the big questions I'm grappling with:
Is there a better way to establish new congregations?
Must a church be built around a weekly public worship service? Or is there a better way organize Christians and grow disciples?
If you'd like to hear my radical answers to these two questions, leave a comment below. I have an idea for a church planting model that could realistically be launched for less than $50,000 a year. You can read about it here. This model would not require a building, a bulletin or a band. But there's a catch…
---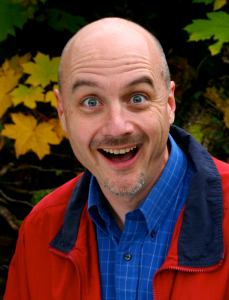 David Murrow is the author of the bestselling book, Why Men Hate Going to Church. David's books have sold more than 175,000 copies in 12 languages. He speaks to groups around the world about Christianity's persistent gender gap. He lives in Alaska with his wife of more than 30 years, professional silk artist Gina Murrow. Learn more about David at his Web site, www.churchformen.com, or join the conversation on his Facebook page, www.facebook.com/churchformen. Don't forget to share this page by clicking on the links below, or scroll down and leave a comment (right below those annoying ads that pay for this blog).