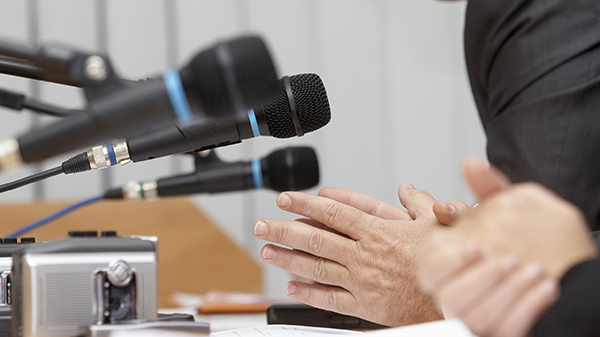 Many Christians are praying for the day that Planned Parenthood will no longer receive government funding. Pro-lifers are incensed that their tax dollars support an organization that's responsible for more than 300,000 abortions each year (although PP denies that it uses federal funds pay for abortions).
In light of recent controversy, Planned Parenthood has defended itself by downplaying its role as the nation's #1 abortion provider. The organization has made the dubious claim that just 3% of its services are abortions. Even the Washington Post couldn't swallow this claim.
PP and its allies in the media have worked tirelessly to associate the Planned Parenthood name with non-controversial services such cancer screenings, contraception and mammograms (even though PP does not offer these.) The goal is to have the public believe that women will lose vital health services if PP is defunded.
PP's opponents in Congress are asking why our nation spends half a billion dollars each year on Planned Parenthood when so many other organizations provide women's health services. Republicans want to defund PP and re-direct those dollars to health care providers that do not provide abortions. In fact, conservatives have offered a carrot of sorts – if Congress defunds PP they will happily increase funding for women's health through community clinics. Planned Parenthood is fighting this tooth and nail — a tacit acknowledgement that its core mission is not women's health, but contraception and abortion.
Looking ahead, I predict in the not too distant future the U.S. church will have its Planned Parenthood moment. We will see a similar skirmish between the church and those who want to tax it out of existence. We'll see the church deploy the same strategy as Planned Parenthood – while church opponents will follow the game plan of the Republican house majority.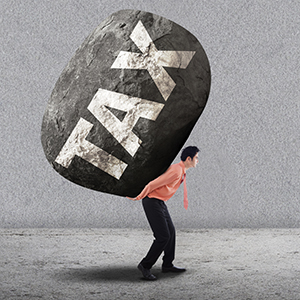 The battleground will be tax-exempt status. There's a rising chorus of voices calling for churches to forfeit their century-old tax-exemption. If churches are forced to pay property taxes or income taxes thousands of congregations would face bankruptcy – particularly those that sit on valuable parcels of land. Cities such as San Francisco and New York could lose 90% of their church buildings within a decade.
Secularists will argue that tax exemption acts as a subsidy, which amounts to an impermissible support of the church by the state. The tax exemption indirectly supports distasteful practices such as preaching and proselytizing. "Why should our tax dollars support those irritating door-to-door evangelists?" they will ask. "Why should tax dollars subsidize the teaching of discriminatory religious dogma?" Secularists may also go after Christian charities, particularly those that do not hire gays.
The church will play the role of Planned Parenthood – forced to redefine itself. Churches will de-emphasize evangelism, preaching and worship — while spotlighting the stuff everyone likes – soup kitchens, homeless shelters, recovery ministry, etc.
Then secularists will take their cue from the Republican playbook. They will argue that charitable work can be done just as well by secular organizations. Non-religious and gay affirming groups can provide social services – so why not give them the tax exemption? And to sweeten the deal, Congress will offer to increase funding for government funded soup kitchens and homeless shelters if the church tax exemption is eliminated.
At this point the church will have a choice. It can come clean about the real percentage of its budgets that go to helping the poor. Or it can spin the truth and bend the figures, just as Planned Parenthood is doing now.
You see, here's the truth: churches spend about 80 percent of their budgets on salaries, administration and facilities. Direct ministry programs get 14%, and just 3% goes to benevolence – soup kitchens and the like. Another 3% goes for evangelism.
Yikes. How do you think these numbers will play before Congress and state legislatures anxious to expand the tax base?
So what do we do?
Pastors and staff should start logging all the time they donate to help the community. They must document their good works – not to boast, but to prove the many ways society benefits from the church.
Long term, we've got to figure out ways to direct more resources into helping the poor. This may require a rethinking of how we "do church." Thom Schultz has some good suggestions over at Holy Soup.
The church will always exist – but as we've seen in the Middle East it can be driven underground — nearly to the point of extinction. We will be called to account – first by the government, and then by Christ. We must be faithful with what we've been given.
---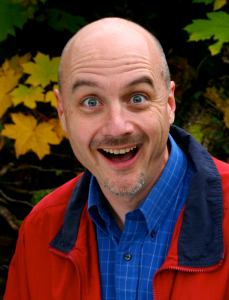 David Murrow is the author of the bestselling book, Why Men Hate Going to Church. David's books have sold more than 175,000 copies in 12 languages. He speaks to groups around the world about Christianity's persistent gender gap. He lives in Alaska with his wife of more than 30 years, professional silk artist Gina Murrow. Learn more about David at his Web site, www.churchformen.com, or join the conversation on his Facebook page, www.facebook.com/churchformen. Don't forget to share this page by clicking on the links below, or scroll down and leave a comment (right below those annoying ads that pay for this blog).