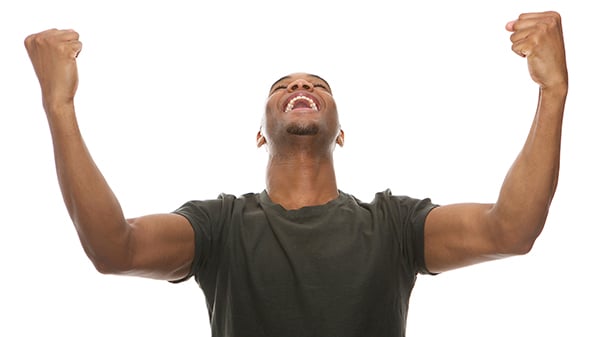 Are you sick of going to church? Bored? Burned out? Angry? Irritated?
At Church for Men, our focus is reform. Our criticism is always constructive – with the goal of building stronger churches and ministries that reach more guys for Christ.
But our reform-focused blog attracts a fair number of malcontents who are struggling to love their churches. Many are quite discouraged — some with good reason. I talk to these guys all the time. They love the Lord – but hate going to church. A few have followed that emotion right out the door.
If you've struggled with church I'd encourage you to grab a pen and paper and try this little exercise:
Write the name of your church. Write down some things you like about it. Then write down your gripes – and be specific. "The music is too loud" or "Pastor Brad's sermons are too long." Just get it all down on paper – even the little stuff.
Write down your job title on the same sheet of paper. Identify some things you like about your workplace. Then write a few things that bother you. "My co-worker Ben is so pushy" or "My boss never gives me an ounce of appreciation."
Identify a key relationship in your life (spouse, child, best friend, etc). Write his/her name down. Identify some things you like about the relationship. Then some specific irritations: "My friend Johnny is always late" or "I wish my wife would clean off the bathroom counter."
By now I hope you're seeing a pattern. Church is just like any other relationship or commitment that's worth pursuing. It's good and bad. Sweet and sour. It's a rose with thorns.
But for some strange reason, we fail to extend the same grace and patience to our congregations that we do to our jobs and relationships. We grit our teeth and work things out with co-workers and with loved ones — but we expect our local church to be perfect.
Yes, church can be frustrating in so many ways. (If you think it's hard going to church, try working for one).
But like a job and relationships, church provides you with something you need. It's a weekly hour to shut out the noise of your life and focus on God. It's a place to see and connect with fellow believers (if only briefly). It's a chance to check your pride and be gracious when things don't proceed according to your agenda.
If you've turned your back on church because it frustrates you, did it ever occur to you that may be the point? God pulls you out of your comfort zone to make you more like him. Difficult relationships, jobs and churches are just tools in his hand.
Anything valuable comes with both pleasure and pain. Career. Marriage. Child rearing. Investment. And church membership. A wise man perseveres in all these endeavors and reaps a harvest when he is old. The fool is like a bee that flies from flower to flower, seeking today's sweetest nectar.
Do you want to love your church? Treat it just as you would a key relationship or a job. If it's truly toxic – get out. If it needs improvement, work on it. Don't walk away or you'll suffer the consequences.
This is not a new issue – it's been going on for almost 2,000 years. Hebrews 10:25 says, "And let us not neglect our meeting together, as some people do, but encourage one another, especially now that the day of his return is drawing near." Congregational church, house church, small group – don't neglect the habit of meeting together, even when the meeting drives you nuts. Your faith depends on it.