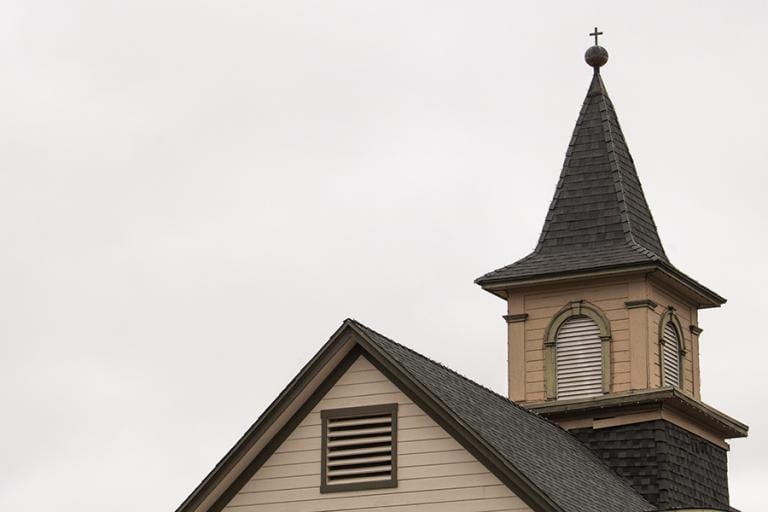 In a rare win for conservatives, The United Methodist Church has rejected a plan that would have allowed gay clergy and marriages. And they're making it easy for dissenting churches to depart with their property.
Delegates were presented with three options this week at a meeting in St. Louis: The Traditional Plan, which continued to bar homosexual weddings and clergy; the One Church Plan, which would have allowed them; and the Connectional Conference Plan, which would have split the denomination into a trio of affiliated subgroups.
The Traditional Plan won with 53 percent of the vote. This bucked a 20-year trend in which every other mainline denomination has liberalized its policies surrounding human sexuality.
These previous defeats always left conservative members and congregations facing an agonizing choice: do we stay or do we go? Now, for the first time, liberals find themselves asking the same question.
If you're a liberal, the answer seems obvious: affiliate with one of the four prominent mainline churches that has already embraced all things LGBT. These are the Episcopal Church, the Presbyterian Church (USA), the Evangelical Lutheran Church in America, and the United Church of Christ. All four of these groups will welcome your rainbow stoles and social justice activism. They offer a liturgical worship style you would find quite familiar. And they're all experiencing steep membership declines, so they've got plenty of room.
And most importantly, you can take your building with you. Conservatives have made a magnanimous offer:
any congregation that votes to depart before 2023 may keep its church building.
During past battles, victorious liberals held conservative churches hostage by refusing to let them depart with their property. These conflicts spilled into the media, and became PR nightmares for denominational leaders.
Conservatives were locked out of their churches by their LGBT-loving brothers in Christ. The Episcopal church spent more than $26 million suing its own members, rectors and congregations over property disputes. In one case, the Episcopal Church flatly refused to sell a church building to the conservative Episcopalians who built it; instead, they took a lower offer from a Muslim group that removed the cross and converted it into an Islamic center.
By allowing liberal UMC congregations to take their property with them, conservatives are demonstrating the grace of Jesus to those with whom they disagree. They're showing what true diversity looks like. And they're wisely avoiding an embarrassing public relations war.