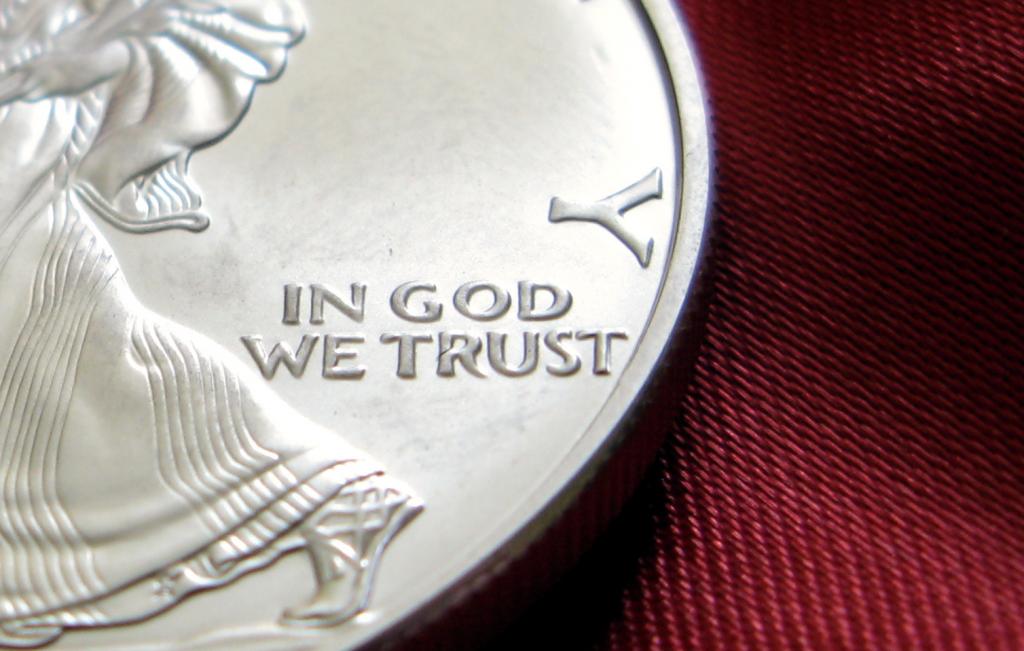 "God Wants You To Be Happy And Successful!"
After newly converting from nominal Catholicism to Evangelical Christianity in my late teens, my passionate goal was to eventually attend a one-year discipleship program at a non-denominational Bible school. After high school, I decided to work as an apprentice carpenter to earn enough money to support my eventual journey. I ended up working for a friend I had met in a KJV-only Bible study group who owned his own construction company, thinking he would support my decision to attend Bible school for a year and simultaneously work with him part-time.
Though it came as a surprise to me a few months after I started working for him when he said,
"I think you'll be taking a step backwards by going to Bible school. The Apostles never attended any institution, so why should you? I think God wants you to be happy and successful. If you stick with me, you're gonna make some sick money!"
At first, what he said seemed to make a lot of sense. I had already completed two years of my technical training, so why shouldn't I finish what I started? And having a completed trade under my belt would provide for a career I could always fall back upon. Though I've learned that you really get to know your friends when you work with them on a daily basis. It didn't take me long to realize this was a manipulative tactic on his part to keep me working for his business.
An Abusive Business Relationship
Throughout the 6 months I had been working for him, he had proven to be verbally and emotionally abusive. There were times when my stress levels had led me to repeatedly make mistakes on the job — therefore exacerbating his already-short temper. Thinking this type of jobsite toxicity was an inescapable normality in the trades, I began to adopt frivolous spending habits as a means of coping with the stress of working for him. But one day after he claimed my mistakes were the result of not having something right with God, I realized I needed to find myself another job as quickly as possible.
I had submitted my application to the Bible school I had my sights on earlier that year, thinking if things fell through I could always cancel before classes started in September. I also had to consider when my third year term at trade school would start. But lo and behold, the apprenticeship calendars were released and the next term I was waiting for was to start at the end of April — immediately after the second semester of Bible school finished! When I saw this, I promptly made sure my spot was reserved to go back to trade school right then.
Surely, I thought, this was a sign from God that this was where I ought to go!
A Spiritual Pyramid-Scam?
It was after I quit my job that I saw my former friend and boss's true colors. For nearly two months, he withheld my paycheque and would call me almost on a daily basis to harass me. While the new crew I was working for was a much better working environment, the stress of dealing with a psychopath was emotionally draining. I was so overwhelmed with stress on my way home from work one day that I rear-ended my truck into another vehicle, causing it to be written off. Because I still had not received my outstanding payment from him, I was flat-broke. I went to meet up with him one day to discuss a settlement and be on my merry way. But even in light of my accident and my dismal financial situation, he responded,
"Why would I help you when you're the one who left me?! I don't think God is finished with us yet!"
After hearing this, I realized all he really cared for was himself and wanted blood for me daring to sever ties with him. Even after the whole situation finally dissipated, I was deeply humiliated with myself. I was angry at how I could allow a so-called Christian friend manipulate me into believing he had my best interests in mind. But most of all, I was angry at God. I resented Him for having to endure the heartache of becoming friends with someone who supposedly followed Christ.
I also began to question whether Bible school, let alone living for Jesus, was worthwhile pursuing at all — or if I was at the receiving end of a spiritual pyramid-scam.
Living As A Part-Time Student
Long story short, I ended up attending Bible school part-time while simultaneously working in spite of what happened in the summer. In spite of being a challenging year, it was definitely one of the most formative periods of my life where I was stretched emotionally, spiritually and financially. I had withdrawn from attending most of the class ministry trips due to the fact that I was living paycheque to paycheque. But one day I had received a cheque in the mail for $500 as a supportive gift from one of the associated churches, which would have been close to the amount I needed to take a week off to attend one of the ministry trips. After praying to God to help me keep my head above water as a part-time student, receiving that money was nothing short of a giant kick in the pants.
It's because of these experiences that I am convinced God provides for us in the same manner that He provides for the animals in nature (Matthew 6:26-24). And timely enough, one of the topics discussed later in class was Prosperity Theology.
In class, we were shown a video that introduced us to Joel Osteen, the founding pastor of Lakewood Church known for promoting Prosperity Theology. He was shown in a few interviews regarding his newly released book at the time 'Your Best Life Now.' His suave image, his beaming iconic smile, and how he boasted in his success as a pastor and self-help guru being due to the Lord's abundance was nothing short of intriguing.
But due to my experiences with my former boss and what I had learned from reading Scripture, I could not shake a level of suspicion towards Joel Osteen and the messages he promotes.
Arguments Defending The Prosperity Gospel
One of the most compelling arguments for Prosperity Theology actually comes from the Old Testament regarding the blessings of Abraham, who was extremely wealthy. In the New Testament, the Book of Galatians mentions,
"If you belong to Christ, then you are Abraham's seed, and heirs according to the promise." – Galatians 3:29 RSV
Some prosperity preachers such as Kenneth Copeland claim belonging to Christ involves inheriting the promises of God through Abraham's inheritance – which includes material blessings, according to him. The problem with this exegesis is nowhere in the Bible does Christ ever promise wealth of the physical kind. In fact, Jesus says almost the complete opposite:
Jesus said to him, "If you would be perfect, go, sell what you possess and give to the poor, and you will have treasure in heaven; and come, follow me."
— Matthew 19:21 RSV
And Jesus looked around and said to his disciples, "How hard it will be for those who have riches to enter the kingdom of God!" And the disciples were amazed at his words. But Jesus said to them again, "Children, how hard it is for those who trust in riches to enter the kingdom of God! It is easier for a camel to go through the eye of a needle than for a rich man to enter the kingdom of God." 
— Mark 10:23-25 RSV
This isn't to say that people who are financially well-off are doomed for hellfire. The passage in Mark continues on to say,
And they were exceedingly astonished, and said to him, "Then who can be saved?" Jesus looked at them and said, "With men it is impossible, but not with God; for all things are possible with God."
— Mark 10:26-27 RSV

With Great Wealth Comes Great Responsibility
Scripture emphasizes that those who are capable of handling something little are capable of handling larger things (Luke 16:10). Granted this, the greater the wealth, the greater the temptation to spend frivolously which could lead to hardship or sin. In my case, my frivolous spending habits were a textbook example of how not to handle finances in the midst of a stressful time.
There are many Christians who are well-off financially who use their wealth to help charitable organizations or to contribute to the community. I think it's important to realize not all wealthy Christians hoard and squander while contributing nothing to the poor. It's also worth noting the Bible says 'money solves everything,' but within the context of earthly problems (Ecclesiastes 10:19).
Truly, with great wealth comes great responsibility.
Another example of where people may justify Prosperity Theology is when Mary (the sister of Martha) washes Jesus' feet with expensive perfume, to which Judas claims could have been sold for three hundred denarii and given to the poor (John 12:1-8). Some would say that blessings from Jesus come when you are willing to give generously. In which case, many prominent televangelists request for their viewers to donate to their ministries with the promise of praying for them to receive God's blessings. While I have no problem with Christian ministries asking for donations, it comes a problem when the request for money becomes a form of spiritual bribery. In my view, this is also the same kind of slippery slope that led to the selling of indulgences, therefore sparking the Protestant Reformation.
In the case of Mary, she had given what might have been one of the few items she owned that withheld significant monetary value. I think there is merit to being blessed for generosity, but with reasonable discernment.
Another commonly cited verse that is habitually taken out of context is,
"Ask, and it will be given you; seek, and you will find; knock, and it will be opened to you. For every one who asks receives, and he who seeks finds, and to him who knocks it will be opened"
— Matthew 7:6-7 RSV
This is where I think people often mistake monetary gain or materialistic wealth for salvation. It's easy to remember pet verses that appeal to our itching ears, but few people consider the uncomfortable truth bombs found in other parts of the Bible like,
"Let the lowly brother boast in his exaltation, and the rich in his humiliation, because like the flower of the grass he will pass away. For the sun rises with its scorching heat and withers the grass; its flower falls, and its beauty perishes. So will the rich man fade away in the midst of his pursuits."
— James 1:9-11 RSV
"If you will worship me, it shall all be yours!"
I had read the passage in the Bible where Jesus wandered through the desert before, though after my experiences with my former boss it took on a whole new meaning. The very words that Satan used to tempt Jesus seemed eerily reminiscent to what my former friend and boss had told me about making money,
And the devil took him up, and showed him all the kingdoms of the world in a moment of time, and said to him, "To you I will give all this authority and their glory; for it has been delivered to me, and I give it to whom I will. If you, then, will worship me, it shall all be yours."
— Luke 4:5-7 RSV
After working for this former friend, I was certainly relieved the rest of my Evangelical friends did not subscribe to this prosperity-blessing mentality. But that didn't mean I had never seen it in other places. For the amount of times I've gone church-shopping, there was the odd congregation (usually the more trendy, modern types) that seemed to rely on appealing to consumerist-branding techniques to drawn people into their services — very similar to the appeal Joel Osteen continues to display.
The Root of All Kinds of Evil…
Though I understand the need to work in order to maintain a comfortable quality of life, I think there's much truth to the biblical notion that the love of money is the root of all kinds of evil (1 Timothy 6:10). The desire to build a better life for oneself can easily turn into tunnel-vision where every other needy person ends up in the peripherals of marginalization. Because of this, Jesus certainly shows favorable empathy to those who live in poverty and hardship as shown in these passages,
"Blessed are you poor, for yours is the kingdom of God.
"Blessed are you that hunger now, for you shall be satisfied.
"Blessed are you that weep now, for you shall laugh.
"Blessed are you when men hate you, and when they exclude you and revile you, and cast out your name as evil, on account of the Son of man! Rejoice in that day, and leap for joy, for behold, your reward is great in heaven; for so their fathers did to the prophets.
"But woe to you that are rich, for you have received your consolation.
"Woe to you that are full now, for you shall hunger.
"Woe to you that laugh now, for you shall mourn and weep.
"Woe to you, when all men speak well of you, for so their fathers did to the false prophets.
— Luke 6:20-26 RSV
Where Prosperity Theology Falls Flat
My experiences and hard-learned lessons have led me to believe God truly provides, but also calls on people to be good stewards with their wealth. Even nowadays as a reverted Catholic, I have no regrets attending a non-denominational Bible school. Had I gone a different route, I'm not sure I would have learned about the Prosperity Gospel let alone considered remaining a follower of Christ.
The problem with Prosperity Theology is it takes Christ's message of divine, indiscriminate love and perverts it by implying those who are materially wealthy are the most favored by God. People who subscribe to such a mentality generally attribute the value of life (including their own) based on net-worth, or have been wounded in life and look towards prosperity as a means of coping with past trauma or internal pain. As for those who promote it, they do not have other people's best interests in mind but their own. The fruits of the Prosperity Gospel rarely manifest themselves in kindness, compassion and humility; but rather avarice, false compassion, manipulation and an exaggerated sense of self-importance.
As for my former friend, I know he did not have an easy life. While his attempts to manipulate and berate me were unwarranted, I try to look back and view it as his way of possibly coping with whatever has been tormenting him inside. Forgiving him has been a challenge for me over the years, but I hope and pray that he finds his value in Christ as opposed to the level of his success or the goals he accomplishes.
Where the Prosperity Gospel falls flat on its face lies in the fact that Christ himself attributes immeasurable value to everybody, regardless of whether they are rich or poor (Matthew 10:29-31, Galatians 3:28). For those who are continually degraded and marginalized for being disabled, mentally or physically ill, unemployed, or merely lacking success, the Prosperity Gospel renders the value of these people worthy of disposal.
Overall, it can be concluded that the Gospel of Prosperity is the bastard-offspring born of a fornication between Christianity and crony capitalism.
"Do not lay up for yourselves treasures on earth, where moth and rust consume and where thieves break in and steal, but lay up for yourselves treasures in heaven, where neither moth nor rust consumes and where thieves do not break in and steal. For where your treasure is, there will your heart be also."
— Matthew 6:19-21 RSV