I've done a fair share of writing on the fiction of a Catholic/Christian/Religious/(Whatever, so long as we manufacture something to regret) literary crisis here, here, and here.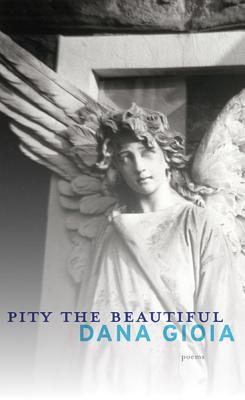 Dana Gioia recently joined the chorus of Cassandras such as Elie and Boyagoda. I've been trying to wrap my head around the Gioia article for a while. To my tastes it piles on too many stereotypes about religious writing without actually gathering them into a comprehensible whole. Maybe I'll come back to it sometime, meanwhile, here's what Gregory Wolfe has to say about in a First Things essay "Cultural Anorexia: Doubting the Decline of Faith in Fiction."
I think he's right on when he suggests there might be an element of laziness involved in the latest round of narratives of decline. Wolfe says:
"So here's my counter-thesis: The loss of a Catholic presence in mainstream literary culture is not because we are suffering from a dearth of gifted Catholic writers but because ideological blinders have prevented religious and secular people alike from perceiving and engaging the work that is out there.
In other words, we suffer from a type of spiritual and cultural anorexia: What would feed and nourish us is before us, but we will not eat."
He continues with, "The weakest part of 'The Catholic Writer Today' is its assertion that we have fallen away from a high point of Catholic literary activity in the mid-twentieth century. In the spirit of Gioia's essay—with its insistence of grounding arguments in fact—I decided to test his narrative of decline."
I'll spare you Gioia's list of late-greats, because you're familiar with them, because not all of them were that great, because in his hurry to Jeremiad Gioia didn't seem to notice how many of them were nominally Catholic.
I'll leave you with a clickable version of Wolfe's list of contemporary writers. Each link leads to a representative work by the author. It's up to you to get off your lazy… and tolle lege.
"They included established fiction writers—Ron Hansen, Alice McDermott, Cormac McCarthy, Tobias Wolff, Robert Clark, Stuart Dybek, Oscar Hijuelos, Louise Erdrich, David Plante, Ann Patchett, Mary Gordon, Robert Girardi, and the late Andre Dubus. . . . There were also science-fiction and detective writers such as Gene Wolfe, Dennis Lehane, Dean Koontz, and the late Tony Hillerman. There was an equally strong Catholic presence in American poetry, which included Marie Howe, Franz Wright, Paul Mariani, Mary Karr, Carolyn Forché, Kevin Hart, Dana Gioia, Martha Serpas, Orlando Ricardo Menes, Janet McCann, Bruce Bond, Lise Goett, Jerry Harp, Madeleine DeFrees, and Timothy Murphy. Moreover, given the rise of memoir as a literary genre in recent decades, I would see Gioia's list and raise him a series of nonfiction writers whose work is shot through with a profoundly Catholic sensibility—writers like Richard Rodriguez, Annie Dillard, Patricia Hampl, Thomas Lynch, and

tiveASIN=0375727485&linkCode=as2&tag=cothinlo-20″ target="_blank"> Barry Lopez

."
That, my friends, is a lot of links. Don't miss the rest of Wolfe's essay, especially where he details how the tone of contemporary literature is appropriate for our time.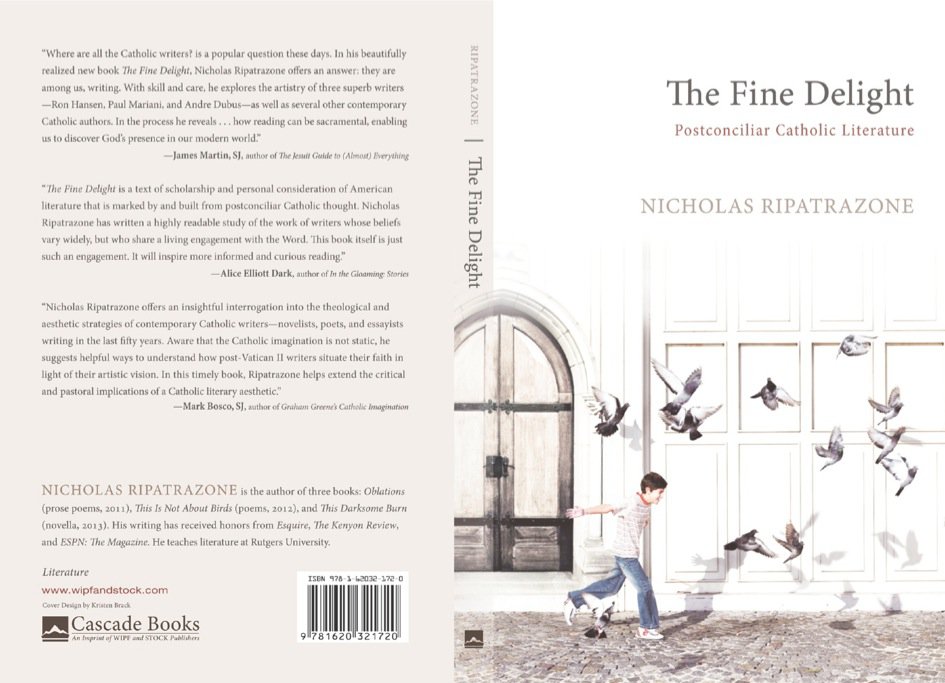 If you want a book-length account of trends in contemporary Catholic literature, you should take a look at Nick Ripatrazone's The Fine Delight: Postconciliar Catholic Literature. Don't miss his fine blog which takes its title from the book (and includes an interview with yours truly).
Tolle lege, indeed and…