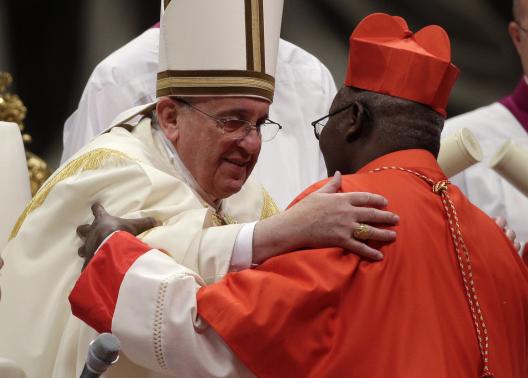 It seems that the changes in the Catholic Church under Pope Francis are proving Philip Jenkins right.
Jenkins is my favorite historian cum sociologist, sociologist cum political scientist, political scientist cum theologian. He is a convert from Catholicism to the Church of England, which makes him an interesting commentator about all things Catholic. He's able to look at Catholic phenomena as both an insider and outsider, critically, but with a residue of affection.
I suppose this is why he's so even handed in his evaluation of the Catholic sex abuse scandals. He's also shown great acumen in describing the flexibility of specifically Catholic structures in response to new movements.
He's best known for is his thesis that the center of Christianity has irrevocably shifted to the Global South. He doesn't see anything unusual about this, because he's written at least two other books about previous shifts. There's his book about the former center of Christianity in the Middle East, Africa, and Asia with the title The Lost History of Christianity. He also has a book on the rather quick ebbing away of Christianity in Europe entitled God's Continent.
Let's get back to 
The Next Christendom: The Coming of Global Christianity
. His argument boils down to demographic studies of how the center of Christianity has shifted into the global South. According to him the South is where the future of Christianity lies because, simply put, the vast majority of Christians now live there. You have to give him credit for making this argument since he feels somewhat uncomfortable about the fact that this implies Christianity will become much more supernaturalist and much, much more conservative than he'd like.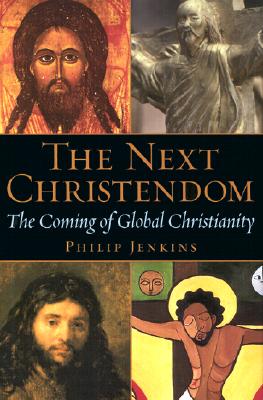 The election of pope Francis was the first signal that Jenkins was really onto something vis a vis the Catholic Church. The world's most global church finally has a leader from the South. The recent installment of new Cardinals suggests a continuing trend:
"On Saturday, the pontiff formally appointed the 19 new cardinals – the first of his pontificate. Nine of the 19 cardinals came from South America, Africa and Asia, a decision that Vatican observers say should help correct a perceived bias towards European cardinals."
One of the things that's been lost in the shuffle is how the hierarchical nature of the Church allows for fairly quick turnarounds in emphasis. Debates like the ones that have riven the Church of England are bypassed by the primacy given to the pope.
The hierarchical nature of the Roman Church means that it only takes one major change, the election of a new pope, to change the dynamics of this global institution.
So grab some popcorn, sit back, and enjoy the radicalism built into hierarchical structures. If Jenkins is right and the South is more concerned with orthodoxy, then the Church will paradoxically become more itself through these changes.