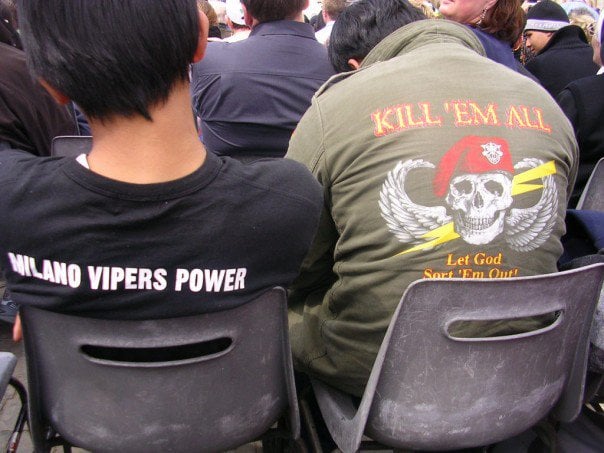 Christians are not immune to the desire to come across as powerfully convincing in what they proclaim. Shouldn't the New Evangelization be about finally speaking clearly and powerfully to a culture of death? What's there not to like about powerful rhetoric that blows away your competition by exposing them for the stupids they are? But what if in your victory you end up losing?
That's a paradox I've proposed in my latest (von Balthasar inspired) Ethika Politika piece, "Apologetics and the Perversity of Reason." It combines examples from Richard Dawkins with a plea to David Bentley Hart to tone down his rhetoric. It's part of a larger conversation I started in "Neither Nye, Nor Gopnik."
I'll only add that Stephen Bullivant's new book Faith and Unbelief rounds out these reflections (for now) by arguing that the New Atheists, especially the "Ditchkins" duo so hated by Terry Eagleton, provide Christians with the following important services precisely by reducing Christians to the dust they are:
a) The New Atheists keep us honest about our history by pointing out how scandalously dreadful it has frequently been.
b) They remind us how scandalous it is to believe in a scum of the earth Messiah who was executed brutally and then somehow came back from the dead.
Keeping these wounds exposed, instead of covering them up and running away from them, is one way of taking up the cross of becoming an Alter Christus. I think this is part of what Jean-Yves Lacoste means in From Theology to Theological Thinking when he provocatively says, "Balthasar did not hesitate to say that the only adequate Christian response posed to Nietzsche was by Therese of Lisieux."