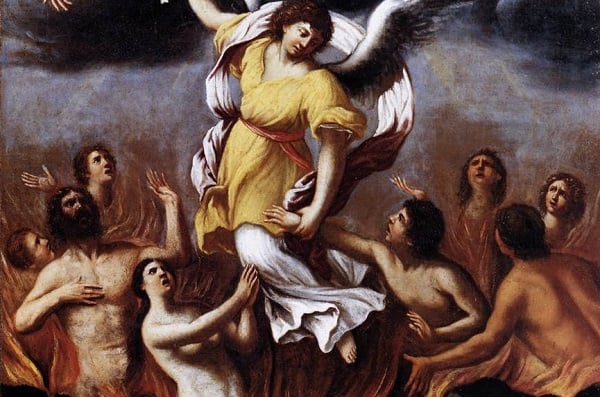 The philosopher Martin Heidegger is arguably the most important philosopher of the 20th century. He almost singlehandedly (Scheler did too) turned Husserl's phenomenology into the heart of human being-there, what the old tradition used to call philosophy as a way of life. This was his major contribution to modern philosophy, even though I've never seen it put this way, that is, by giving is a highly personalist twist. Although Heidegger might also have the claim as one of the first prophets of posthumanism. Heck, he was a really, really complicated person and thinker.
It's my hypothesis he was compelled to write this sort of philosophy because he was a pretty rotten person most of the time. Meaning, he was very much like those of you who remain subject to Original Sin. If you're having trouble understanding that, then you are probably subject to Original Sin.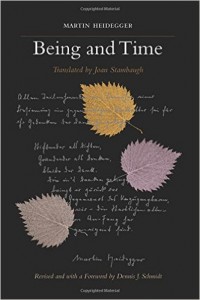 Heidegger briefly flirted with Nazism as rector of a university. This has now spawned a book industry of volumes attempting to tie the ethos of National Socialism to the ethos of Heidegger's fundamental ontology. He did really go overboard during this brief period of time, taking so far as denying posts to his mentor Edmund Husserl, even expunging Husserl's name from an edition of his masterwork Being and Time. I don't think this is what they mean when they say, "If you're not a liberal when you're 25, you have no heart. If you're not a conservative by the time you're 35, you have no brain" (not said by Churchill, but frequently mindlessly attributed to him by those who desire to discredit themselves).
If that's not bad enough, he also repeatedly bedded his Jewish (!) graduate student, Hannah Arendt (author of The Human Condition, which some say is like Heidegger's later writings, but in good prose) who would later become a great philosopher in her right. This love affair also spawned yet another book industry. It's a Heidegger thing.
Finally, the German philosopher never really repented of any of these things and went on to compare industrial farming to the Holocaust, which might not be all that wrong in retrospect according to at least one philosopher.
Oh, and Heidegger was a Catholic.
But, and this might be indicative of the very narrow early 20th century traditionalist Catholic mind. He did remain enough of a Catholic throughout all this to deeply influence theologians like Karl Rahner (his former student) and Hans Urs von Balthasar. His funeral was officiated by a high-ranking member of the Curia, Bernhard Welte, a fine theologian in his own right whose works ought to be translated into  English.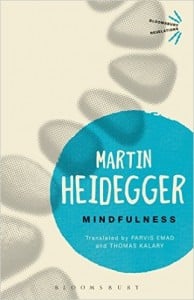 Purgatory is not a bad destination in the afterlife even if recent
Catholic theology has mostly forgotten it
for
various reasons
. I figure Heidegger wouldn't get the
a
permission to publish a book if he were getting masticated by the jaws of hell. Most of us don't immediately belong in Heaven, ergo, he must be in Purgatory. He seems to have published a book from there,
Mindfulness
, which arrived earlier this year. It certainly looks like it will be of interest to thoughtful theologians:
Mindfulness (translated from the German Besinnung) is Martin Heidegger's second major being-historical treatise. Here, Heidegger develops some of his key concepts and themes including truth, nothingness, enownment, art and Be-ing and discusses the Greeks, Nietzsche and Hegel at length. In addition to the main text, the text also includes two further important essays, 'A Retrospective Look at the Pathway' and 'The Wish and the Will (On Preserving What is Attempted)', in which Heidegger surveys his unpublished works and discusses his relationship to Catholic and Protestant Christianity and reflects on his life's path. This is a major translation of a key text from one of the most important thinkers of the 20th century, now available.
It burns a little to know Heidegger is publishing from Purgatory while I've only managed to graduate to bifocals since finishing my dissertation!
For texts about Heidegger's connections to Catholicism you might want to check out: Heidegger's Confessions: The Remains of Saint Augustine in "Being and Time" and Beyond; The Early Heidegger and Medieval Philosophy: Phenomenology for the Godforsaken; Forms of Transcendence: Heidegger and Medieval Mystical Theology; and Myth as the Revelation of the Beauty of Being: In Heidegger and von Balthasar.
In totally unrelated news, so don't read anything into it, you should attend the following lecture today if you're in the Seattle area (talk me up if you do make it):
Have you reserved your FREE ticket yet to our 13th Annual Denise Levertov Award this Wednesday? https://t.co/gbAOibKf57

— Image Journal (@Image_Journal) May 10, 2016
While you're on your MH kick remember to take a look at Famous Atheists Who Weren't Atheists 4: Heidegger's Nietzschean Sideburns.
Stay in touch! Like Cosmos the in Lost on Facebook:
Please consider making a donation to this blog through the donation button on the upper right side of its homepage.