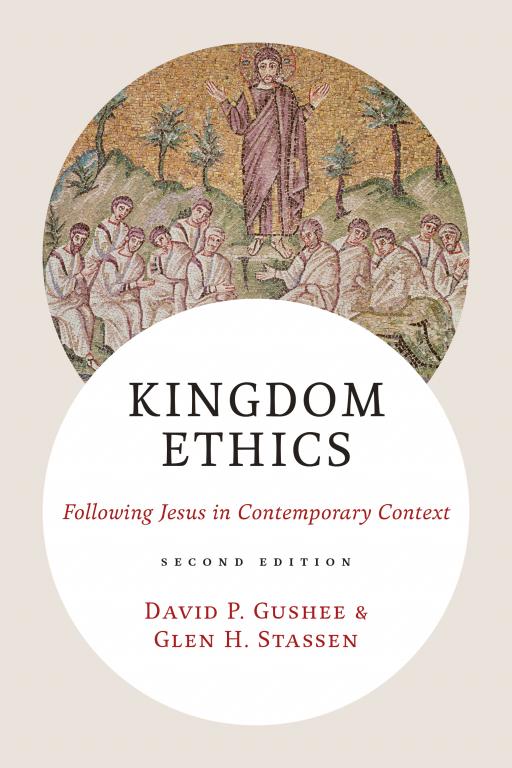 In 2003, David Gushee and Glen Stassen published the first edition of Kingdom Ethics: Following Jesus in Contemporary Context (originally with IVP). This year the second edition was released (now with Eerdmans). A lot has happened in the last decade or so, not least in the area of New Testament ethics. In 2014 Stassen passed away, which means Gushee did the majority of work on the second edition with aid from students of his and Stassen's (see preface).
This second edition is a bona fide "new" edition, with some significant changes,  re-arranging, and fine-tuning. The heart of the book – drawing from a theology and ethic of Jesus bringing the reign and kingdom of God (and emphasizing virtues such as peace, justice, healing, inclusion in community, joy, God's presence) – is the same, but there has been quite a lot of updating (beyond just adding bibliography entries). For its time (in 2003), Gushee/Stassen were forward thinking and groundbreaking with respect to an integrative and interdisciplinary approach to ethics. As a biblical scholar myself, I find their work very refreshing and they handle Scripture carefully. Also, one will quickly notice that they draw from such a wide range of sources and scholarship, both academic and popular.
About the first half of the book works out the Scriptural and theoretical dimensions of their ethical approach, and in the second half they turn to various pressing ethical issues of our day (e.g., criminal justice, divorce, war, creation care, sexuality, etc.). I really like the tone and direction of this work. They are good writers and often try to work from their theory rather than offer simplistic solutions.
I do wonder what the entailments are of shaping theological ethics particularly around Jesus vs., e.g., Paul. The first half of the book dwells on the work of Jesus, but mostly through Matthew and Luke. What about John (which receives very little interest)? Also, their first half is all about kingdom, but they appeal much to the "church" in the second half – what is their ecclesiology and how do kingdom and church relate?
These questions notwithstanding, this is a great ethics book to read and with which to engage.