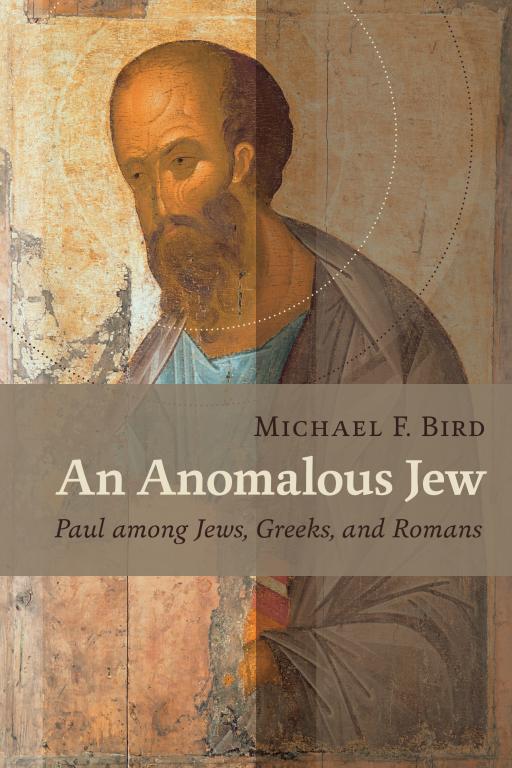 Be on the lookout for Mike Bird's latest offering, An Anomalous Jew: Paul among Jews, Greeks, and Romans (Eerdmans, Oct 2016). This book is a mix of some previously published material on Paul and also some original work. Unlike some other collections of this kind, this one hangs together pretty well, and several essays are extraordinarily lucid and rich.
Here is my official blurb:
Paul was a maverick apostle, an inimitable thinker, and anomalous Jew. Bird cogently sets Paul within his world, not to domesticate him, but to draw out his peculiarity. This is engaging reading, peppered with fresh insight into the historical Paul.
And here is the book description:
Though Paul is often lauded as the first great Christian theologian and a champion for Gentile inclusion in the church, in his own time he was universally regarded as a strange and controversial person. In this book Pauline scholar Michael Bird explains why.
An Anomalous Jew presents the figure of Paul in all his complexity with his blend of common and controversial Jewish beliefs and a faith in Christ that brought him into conflict with the socio-religious scene around him. Bird elucidates how the apostle Paul was variously perceived — as a religious deviant by Jews, as a divisive figure by Jewish Christians, as a purveyor of dubious philosophy by Greeks, and as a dangerous troublemaker by the Romans. Readers of this book will better understand the truly anomalous shape of Paul's thinking and worldview.