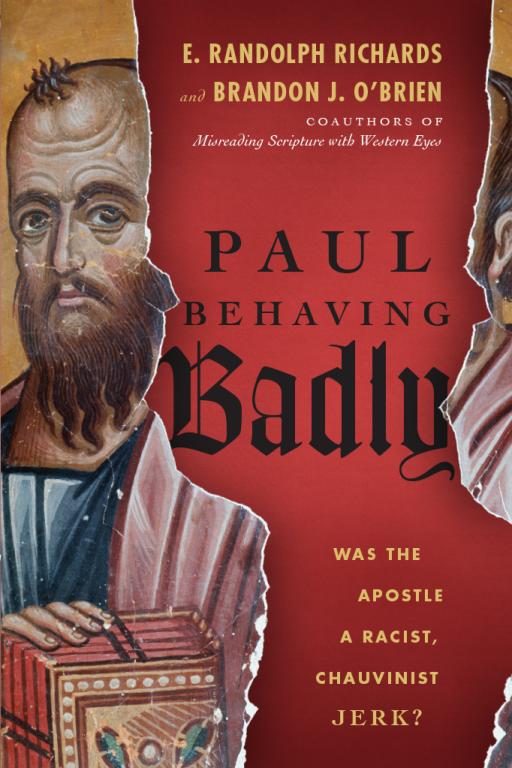 Allow me to introduce you to an interesting new book called Paul Behaving Badly: Was the Apostle a Racist, Chauvinist Jerk?, by E. Randolph Richards and Brandon J. O'Brien (IVP, 2016). This is the third in a series including God Behaving Badly (David Lamb) and Jesus Behaving Badly (Mark Strauss). As the authors of this third book note, talking about Paul is a bit different because he was a "regular human" (not God or Jesus), so it very could be that he was severely flawed. This book accessibly and transparently engages with a long history of controversy around the personality, attitude, and beliefs of Paul as divulged from his letters.
It would have been tempting for Richards and O'Brien to simply sweep Paul's problems under the table -they don't do that. They put the Apostle on trial and examine his reputation and apparent flaws in a fair manner. And even when they are tempted to come to his defense, they still leave tensions in the end, recognizing that he was not perfect and didn't need to be perfect for God to speak through him in Scripture.
This book is a handy engagement with Paul especially for those who tend to prefer the Gospels over Paul's letters. It is for Christians who find Paul cocky, cold, and doctrinaire compared to the hippie hug-everyone Jesus. There is something cathartic about putting all these cards on the table. If I were still teaching first-year college students, I would definitely be using this book to talk about Paul.