I am excited to announce that the book The State of New Testament Studies (Baker Academic) is coming out in about a month, edited by Scot McKnight and myself (Nijay). In anticipation of the release (Nov 5, 2019), I thought I would do some short profiles of and interviews with a handful of our contributors to whet your appetite for the book!
Rebekah Eklund, Loyola University Maryland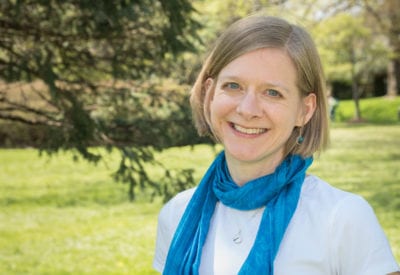 Dr. Eklund wrote her essay for SNTS on "Jesus of Nazareth" (the state of Jesus studies especially in the last twenty years).
NKG: Why are you interested in Jesus studies?
RE: I've always been intrigued by the tensions (and overlaps) between Jesus of Nazareth as a figure in history and Jesus as a figure of worship and devotion around the world. How much history do we need to understand Jesus' identity and mission?
NKG: How has this discipline (Jesus studies) developed and changed over last twenty years?
RE: The argument that history and theology are difficult to disentangle in the Gospel accounts is not a new one, but has gained prominence in the last 20 years. Some have given up the "quest" for the historical Jesus altogether; others are proceeding more cautiously. Certainly the imperative to connect Jesus to his Jewish roots — rather than to disconnect him via the dissimilarity criterion — has become more accepted. There's also heightened interest in the role of memory in the formation of the gospels.
NKG: Can you recommend one or two important books on this topic, written in the last couple of decades?
RE: Keith and LeDonne, eds., Jesus, Criteria, and the Demise of Authenticity — collection of essays exploring and challenging the "standard" criteria for determining the authenticity of material in the canonical gospels.

Also, Dale Allison, The Historical Christ and the Theological Jesus–– overturns the typical dichotomy between the historical Jesus and the theological Christ of faith.
NKG: What else are you up to these days?
RE: I'm finishing up a book on the reception history of the beatitudes, forthcoming with Eerdmans.
Eklund has written an excellent monograph entitled Jesus Wept: The Significance of Jesus' Laments in the New Testament (LNTS, 2015)