This blog series spotlights 50 NT scholars and their research. The goal of this series is to introduce readers to a wider circle of scholarship than they have encountered before. The majority of people on this list are early or mid-career NT scholars who are doing great research and writing.

Introducing
Associate Professor of New Testament
North Park Theological Seminary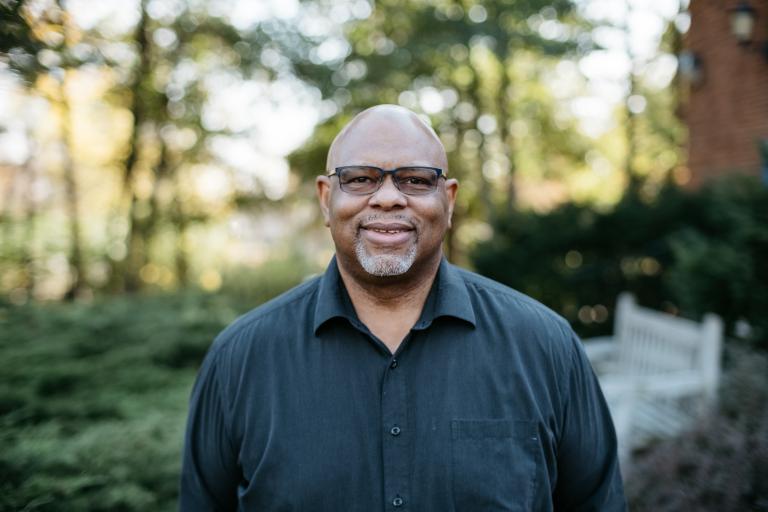 Explain why you love teaching and/or writing, and why it brings you vocational satisfaction.
As a child and young man I was eager to believe that God loved me, but my church background made that difficult for me to see, much less feel. I felt confused by how people used the Bible. Consequently, I started as a young man to study the Scriptures as best I could. I even pursued the PhD for personal reasons, not to become a teacher. In fact, I served as a pastor of congregations most of my career. Along the way, however, I discovered that I am a good teacher, having taught chemistry and mathematics as well as the Bible. It is remarkably satisfying to engage with students who, like me, are eager to understand Scripture better. As I've gotten older, I've grown in my confidence to write and my hope is that people will see themselves in God's Word and as a result engage in transformative work in the world.
---
What is one "big idea," emphasis, or theme in your scholarship that you hope impacts the way students and scholars read and understand the NT?
God works through the unimpressive, those weak and powerless in the world's eyes, to demonstrate God's transformative power. As scholar Barbara E. Reid says, "interpreting the Bible is an act of power." I want more marginalized people to know that power.
---
Who is your academic hero and why?
Alexander Di Lella
(deceased). He was intimidating at first, when I met him at Catholic University of America. But his commitment to exegesis, his sense of humor, and his love for God encourage me.
Michael Gorman
is another academic hero because he is not only a thorough scholar, he is a kind and generous person, embodying the gospel of Jesus Christ.
---
Name a few academic books that were formative for you as a student.
Troubling Biblical Waters by Cain Hope Felder (not assigned to me at school, but I came across it and was pleased to find African American biblical scholars; I hadn't known we existed)
Grace Unlimited by Clark Pinnock gave me courage during my MDiv studies to question some things, even though I didn't agree with all Pinnock wrote
The Epistle & James & Eschatology: Re-Reading an Ancient Christian Letter by Todd Penner got me thinking about the Book of James in fresh ways, and I did my PhD dissertation on James.
Read Edwards' Books
What is the Bible and How Do We Understand it? (Herald, 2020)
Follow Edwards' Work ONLINE
Follow Edwards' on Social Media
---
If you ran into me at SBL, and you didn't want to talk about New Testament studies, what would you want to talk about?
music (I play the flute and saxophone), weightlifting, and bicycling
---
What is a research/writing project you are working on right now that you are excited about?
I am working on an entry on "Colossians and Philemon" in The New Testament in Color (IVP, forthcoming). I am also working on essays on "Slavery" and "Preaching Paul" for the updated Dictionary of Paul and His Letters (IVP, forthcoming)
I have a book coming from
Herald Press
in 2020 called
Might from the Margins: The Gospel's Power to Turn the Tables on Injustice.