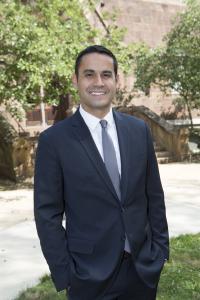 This blog series spotlights 50 NT scholars and their research. The goal of this series is to introduce readers to a wider circle of scholarship than they have encountered before. The majority of people on this list are early or mid-career NT scholars who are doing great research and writing.
Why do you love teaching the New Testament?
One of the joys of teaching is that the classroom is always changing. My students, of course, are different from semester to semester, but so am I. I never enter the same classroom twice in this sense. So also, the world in which my students will be leading is changing too. The greatest challenge and joy alike in this work is to teach enduring skills, knowledge, curiosity, and wisdom about the history of New Testament texts but also the many lives the Bible has in communities of faith. The second greatest challenge joy is like this one too: learning over and over again how different experiences and perspectives bring renewed life to the texts of Scripture. I love this work because I love and hope for the transformation of the faith communities my students will serve.
What is one "big idea," emphasis, or theme in your scholarship that you hope impacts the way students and scholars read and understand the NT? 
Michael Chan and I wrote a little book titled "Exploring the Bible." The first line of the book reads, "We never the read the Bible by ourselves." This is one big idea I keep coming back to in my teaching, whether at the seminary or in the wider church. The reading of the Bible is a communal exercise. We are profoundly shaped by those communities that nurtured us, the histories we bear in our bodies, the experiences that shaped our sense of the shape of the world and God alike. Much of that shaping is formative in a helpful way, in a way that can lead us to be of help to our neighbors. The particular set of experiences I bring to a biblical text are rich, yes. Those experiences open up interpretive possibilities that others may not be able to access because of their particular formation. My particularity is thus rich, but it is also narrow. I am limited in how I can read the Bible because I cannot simply walk in someone else's shoes. I need the help of others–especially minoritized others–to begin to grasp the breadth and the depth of God's grace we can discern in Scripture.
Who is your academic hero and why? 
Justo González is one of my academic heroes, for his book, "Mañana: Christian Theology from a Hispanic Perspective" was the first time I read an academic work of theology that resonated with my experiences as a child of the Puerto Rican diaspora. Also, the late Gail O'Day came to mind in answering this question, for the call to excellence and precision she instilled in me.
Name 3 NT or Biblical Studies academic books that were formative for you as a student. 
If you ran into me at SBL, and you didn't want to talk about New Testament studies, what would you want to talk about? 
Great TV Shows, Bad Action Movies, and Nintendo Switch Games
What are you working on now?
I'm working on a book exploring how Acts helps us think theologically about difference, especially racial and ethnic difference. Next, I'm working on a commentary on the Gospel of Luke primarily for preachers.
Some of Dr. Barreto's Books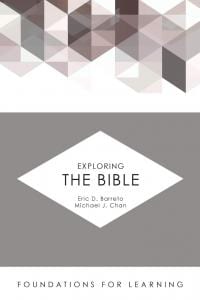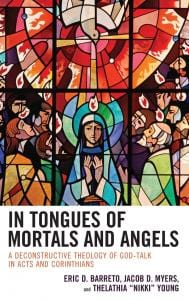 Check out some of Dr. Barreto's Online Resources