This blog series spotlights 50 NT scholars and their research. The goal of this series is to introduce readers to a wider circle of scholarship than they have encountered before. The majority of people on this list are early or mid-career NT scholars who are doing great research and writing.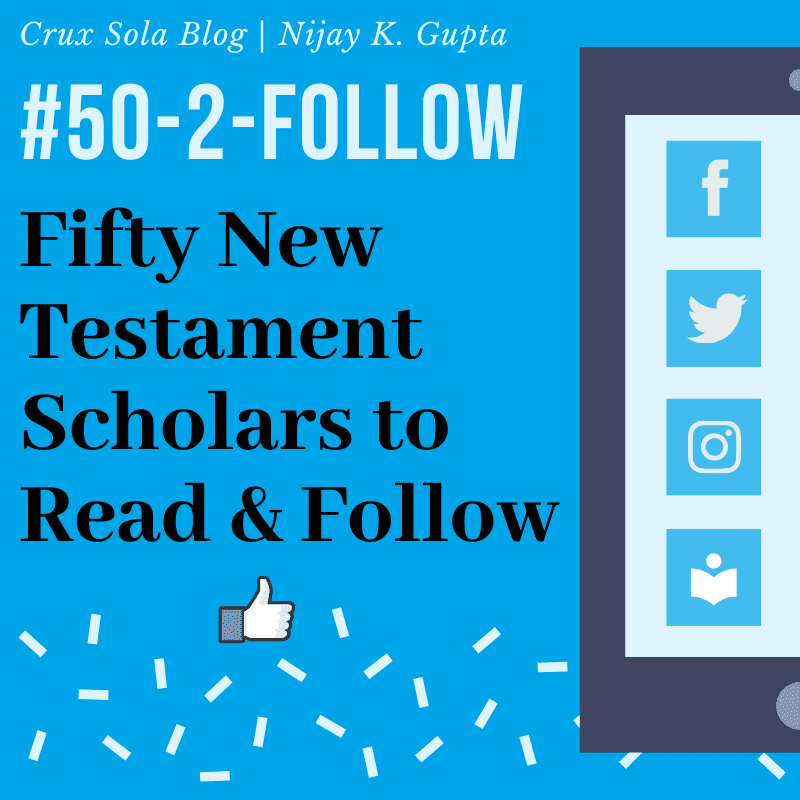 Today's featured NT scholar is
School of Divinity, University of Edinburgh
Why do you love teaching and researching about the New Testament and Early Christianity?
I have a large admin role at the moment and so haven't been doing much teaching. But this semester I have a large first and second year class which I'm really enjoying: I'd forgotten how invigorating it is to try to persuade students to see why the NT texts are so exciting, and how rewarding it is when you see them getting your point. For the same reason I have much less research time than usual, but when I do get a meeting-free day and manage to sit at home in my PJs reading a new book or article I realise again why I love this subject. I enjoy writing too (especially if I'm not overdue on a deadline!); I've always been an avid reader and once I've got the ideas down I like to spend another day just fiddling round with the prose. There's nothing like a well-crafted sentence! What I really like about working at a university is the variety – teaching, research, travel, conferences, public lectures, even meetings sometimes.
What is one "big idea" in your scholarship?
I'm interested in the way characters and texts are moulded to support an author's particular rhetorical interests. Although I like to think of myself as a historian, I'm less interested in finding history behind every verse and much more intrigued by the persuasive power of ancient documents (whether Jewish, Christian or Graeco-Roman).
---
Who is your academic hero?
I'd have to say my two doctoral supervisors:
Jimmy Dunn
(for his tireless enthusiasm and clarity) and
Martin Hengel
(for his encouragement and apparently endless knowledge of the first century).
---
What books were formative for you when you were a student?
---
Read Bond's Books
---
Follow Bond's work ONLINE
---
If you ran into me at SBL, and you didn't want to talk about New Testament studies, what would you want to talk about?
Crime novels; dancing; playing the piano; planning my next holiday . . .
---
What is a research/writing project you are working on right now that you are excited about?
John's rewriting of Mark's Gospel. I'm editing a volume called
John's Transformation of Mark
(Bloomsbury) with two wonderful women, Catrin Williams and Eve-Marie Becker.