This blog series spotlights 50 NT scholars and their research. The goal of this series is to introduce readers to a wider circle of scholarship than they have encountered. The majority of people on this list are early or mid-career NT scholars who are doing great research and writing. 

Introducing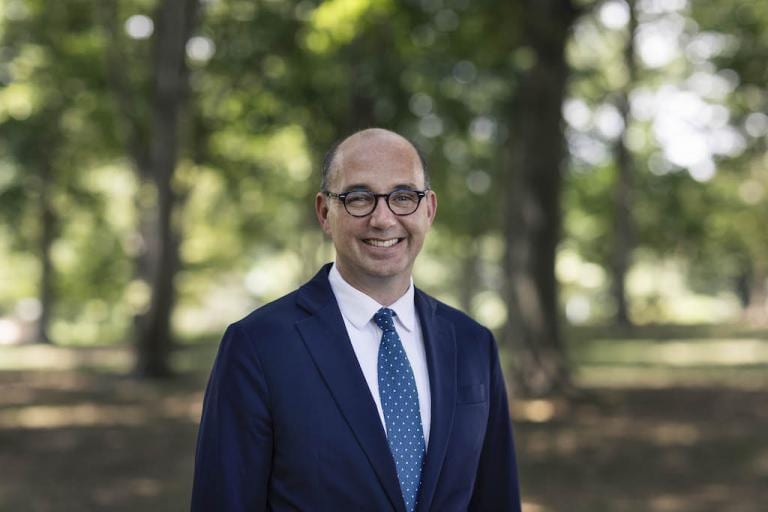 Explain why you love teaching and/or writing, and why it brings you vocational satisfaction.
I was made for the classroom and feel most alive and fulfilled when teaching (and preaching)! I love the joy of discovery myself and to get to share this joy with students is the greatest job in the world. I enjoy creating a space for students to grow in wisdom and intellectual maturity. Regarding writing, along with Mark Twain, I would say "I like having written." Writing is more laborious for me than teaching, but still a great pleasure. Writing enables me to bring my thinking to clarity and to extend the reach of my teaching.
---
What is one "big idea," emphasis, or theme in your scholarship that you hope impacts the way students and scholars read and understand the NT?
The Bible is remarkably sophisticated and addresses not only religious ideas but also practical and philosophical questions about how to experience true flourishing. When we read the Bible with these kinds of questions it proves to be a powerful source of life and wisdom.
---
Who is your academic hero and why?
Richard Bauckham
(my PhD supervisor) for his clarity, erudition, and intellectual honesty. Matthew Levering, for the rare combination of brilliance, industriousness, and deep humility.
---
Name a few academic books that were formative for you as a student.
 Read Pennington's Books
 The Sermon on the Mount and Human Flourishing
Reading the Gospels Wisely
Heaven and Earth in the Gospel of Matthew
Follow Pennington's Work ONLINE
Lots of goodies on his website: www.jonathanpennington.com
Be sure to follow his great video channel Cars, Coffee, Theology where he interviews theologians and biblical scholars
Follow Pennington on Social Media
---
If you ran into me at SBL, and you didn't want to talk about New Testament studies, what would you want to talk about?
---
What is a research/writing project you are working on right now that you are excited about?
Jesus the Great Philosopher: Rediscovering the Way to a Whole, Meaningful, and Flourishing Life (forthcoming, Brazos Press, late 2020). I think this is best book I've written so far. It represents many years of learning to read the Bible as a wise and sophisticated philosophy of life.
Also, keep an eye out for Reading the New Testament as Christian Scripture: A Literary, Canonical, and Theological Survey (Baker, Nov 2020) co-written with Constantine R. Campbell