This blog series spotlights 50 NT scholars and their research. The goal of this series is to introduce readers to a wider circle of scholarship than they have encountered. The majority of people on this list are early or mid-career NT scholars who are doing great research and writing.

Introducing
Jeanette Hagen Pifer
Assistant Professor of New Testament
Biola University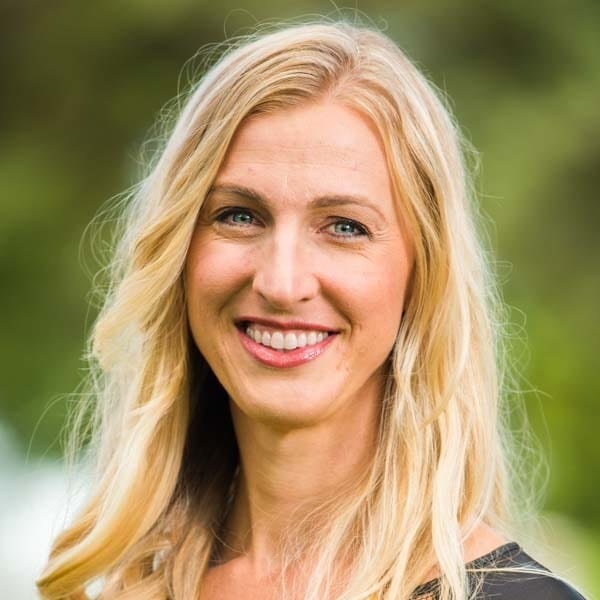 Explain why you love teaching and/or writing, and why it brings you vocational satisfaction.
I have the best job in the world. I've always had a passion for teaching–being able to share what I have gained in a variety of ways brings me tremendous joy in general. Even more specifically, teaching the subject matter of the Bible means I get to share every day the source of my deepest joy, love and hope. And of course, writing is just another avenue through which I can share what has impacted me in my own study! It brings me tremendous joy when my students see deeper textual implications through learning to read the New Testament in the original Greek. I love it when greater contextual awareness opens up implications to my students that impact the way they do life. In short, it is my deepest joy when I see transformation happen in my students and watch as they have opportunities to impact others with the self-giving love of Christ.
What is one "big idea," emphasis, or theme in your scholarship that you hope impacts the way students and scholars read and understand the NT?
The focus of my scholarship thus far has been on unpacking the biblical meaning of faith, mostly in Paul's letters but I have and continue to work through the ways this central and vital topic is handled throughout the whole Canon. If there is one big idea that I hope impacts the way students and scholars read and understand the New Testament, it is that being united with Christ by faith/trust/dependence on him is the single-most important gift we can ever receive. It is a gift that redefines us—who we are, our whole outlook on life. All other aspects of life are then filtered through this one life-changing relationship that we have.
Who is your academic hero and why?
One of my academic heroes is our Dean,
Clint Arnold
. He mentored me through my Master's degree and modeled for me what excellence in Christian scholarship looks like—working diligently for deep, careful, and quality exegesis that can make an impact at both the scholarly level and in ecclesial contexts. He has a genuine heart for people to know Christ.
And of course
John Barclay
is another hero of mine. He was the best doctoral supervisor anybody could ask for and modeled at every step the grace about which he writes. His expectations were indeed high, but his kindness, support and guidance were unmatched!
---
Name a few academic books that were formative for you as a student.
Martin Luther's commentary on Galatians stands at the top of my list of books that were formative for me as a student. Luther writes: "Faith takes hold of Christ and has Him present, enclosing Him as the ring encloses the gem. And whoever is found having this faith in the Christ who is grasped in the heart, him God accounts as righteous" (LW, 26:132). This visual has dominated the way I think of faith whenever I write or speak on this central topic.
A second work that impacted me deeply was Michael J. Wilkins, Following the Master. I read this while still working on my Master's degree and while I had the privilege of taking his class "Biblical Theology of Discipleship" at Talbot. He prefaces this work with a prayer that his readers would "see Jesus clearly and that his Word, not this book, becomes the authoritative voice that we follow." This prayer coordinated with his weekly question to his students: "how is Jesus discipling you today?" True faith leads to a kind of radical discipleship to this Jesus we call Savior and Lord.
Lastly, the work of my own Doktorvater, Paul and the Gift, was in many ways a backbone for my own work. After all, there can be no true faith without grace!
Read Pifer's Work
Faith as Participation: An Exegetical Study of Some Key Pauline Texts (2019)
Follow Pifer's Work ONLINE
Follow Pifer on Social Media
---
If you ran into me at SBL, and you didn't want to talk about New Testament studies, what would you want to talk about?
Other fun topics I enjoy talking about include music, travel, the arts, etc. But I mostly enjoy the opportunity to connect with people about the things that matter most to them –family, how one is doing amidst both the challenges and joys of life, etc.
---
What is a research/writing project you are working on right now that you are excited about?
I have a few projects that I am currently working on, but I am especially excited about the opportunity I have to write a biblical theology on faith for the
Zondervan Biblical Theology for Life
series. I'm looking forward to being able to both distill and expand some of my previous work on this topic and am hopeful this will provide a helpful resource for a pastors, students, and anybody interested in exploring this vital topic in greater depth.