On Wednesday, March 11, 2020, a group of scholars, students, and friends gathered in Baltimore, MD to honor Dr. Michael J. Gorman. Gorman thought he was going to a small, planned event at St. Mary's University where he teaches. But this was just a ruse to get him there. In fact, it was a jubilant celebration of Gorman's career as a biblical scholar, mentor, leader, colleague, and friend. One key aspect of the event was the presentation of a (surprise!) book written in Gorman's honor. The book is entitled Cruciform Scripture: Cross, Participation and Mission, edited by Nijay K. Gupta, Andy Johnson, Christopher W. Skinner, and Drew J. Strait (coming soon, fall 2020, Eerdmans). I will be talking about the book in a later blog post.
Here is a walk-through of the special event, called "Cross and Resurrection."
NB: Dr. Brent Laytham (Dean, St. Mary's EI) hosted the event and did a great job with logistics. It was also a special honor to have Dr. Steve Fowl in attendance to celebrate Gorman.
These are the book editors (minus me) welcoming a very surprised Gorman! (L-R, Drew Strait, Chris Skinner, Andy Johnson)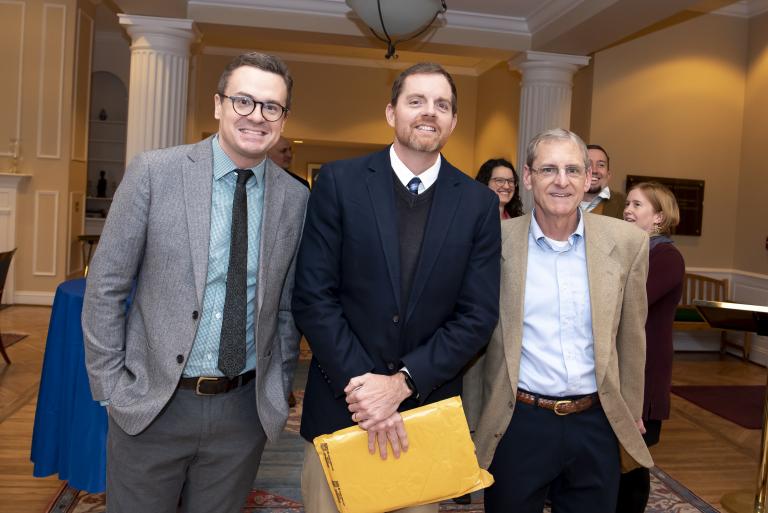 This is me (Nijay) Facetime-ing into the gathering. I had planned to be there in person, but had to cancel last minute.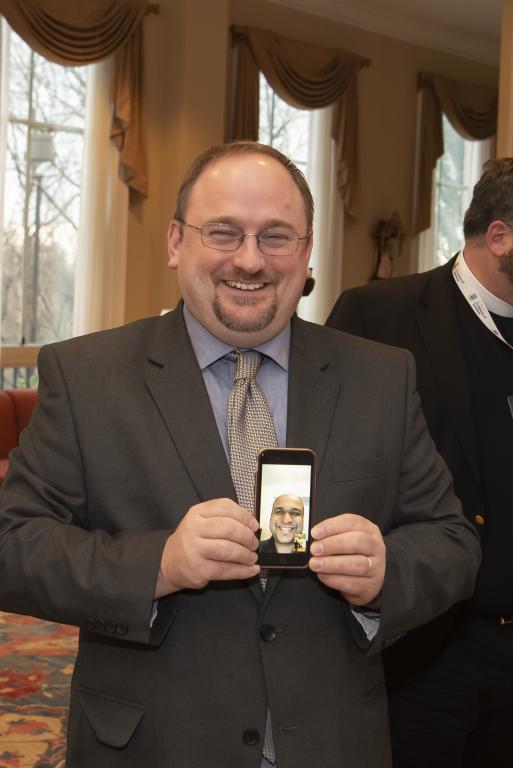 This is Gorman, wondering what in the *heck* is going on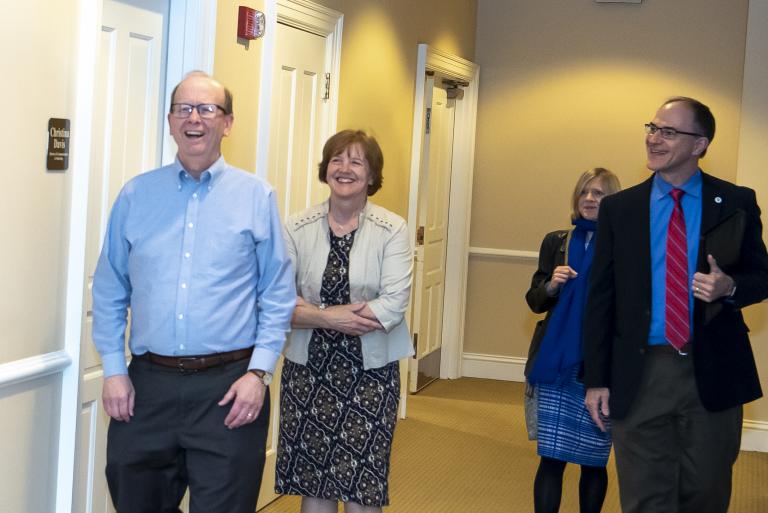 This is Gorman still catching his breath during the pre-event reception. (L-R: Dennis Edwards, Richard B. Hays, Ben Blackwell, Mike Gorman)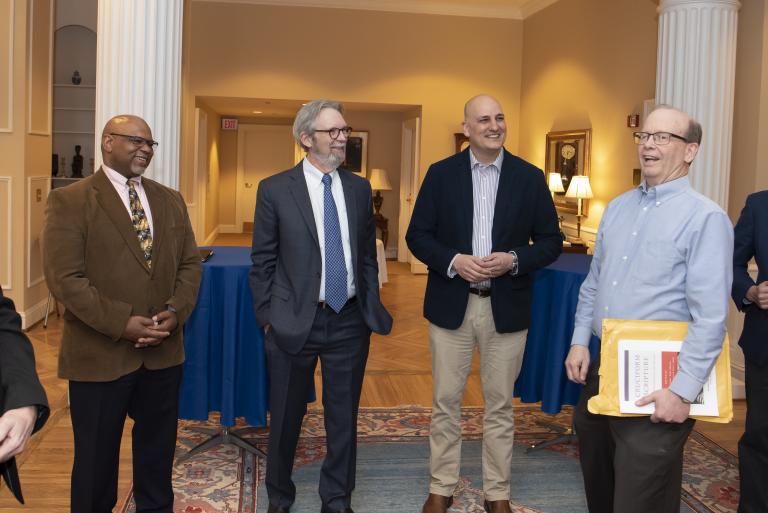 This is me (Nijay) greeting and congratulating Mike on his spectacular career.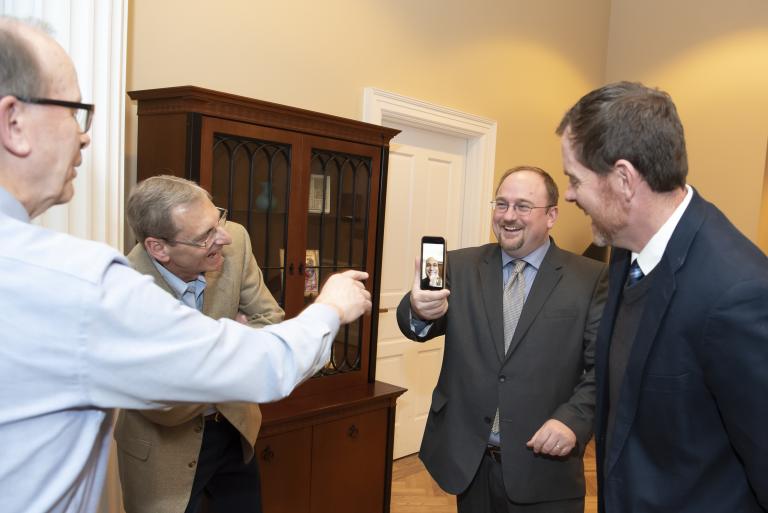 This is a nice picture of the smaller reception attendees before the larger event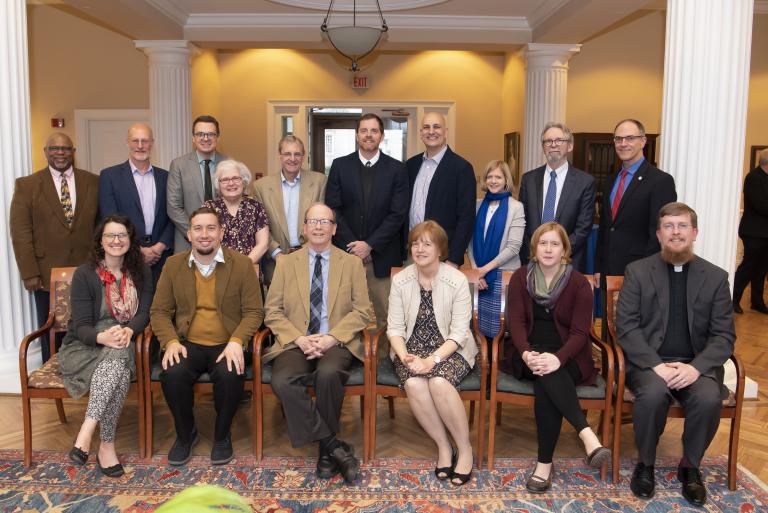 These are Gorman's (grown-up!) children reading from their tribute in the book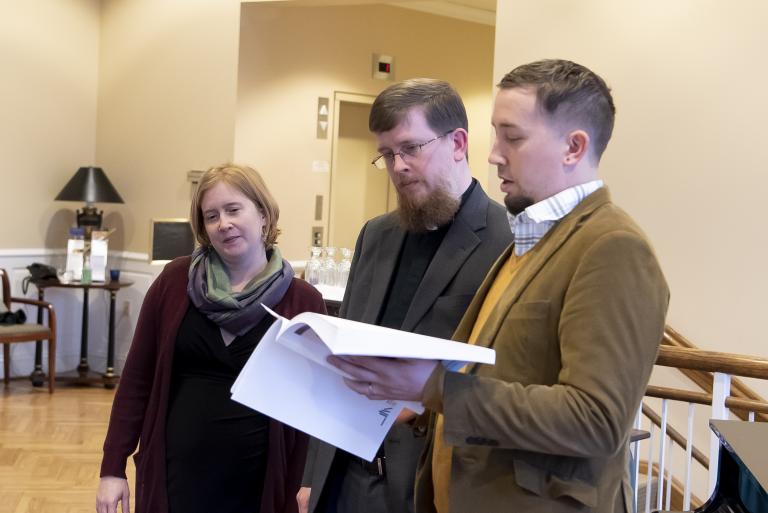 This is a special greeting and message from across the pond from N.T. Wright to Gorman, showing appreciation for Gorman's scholarship and friendship.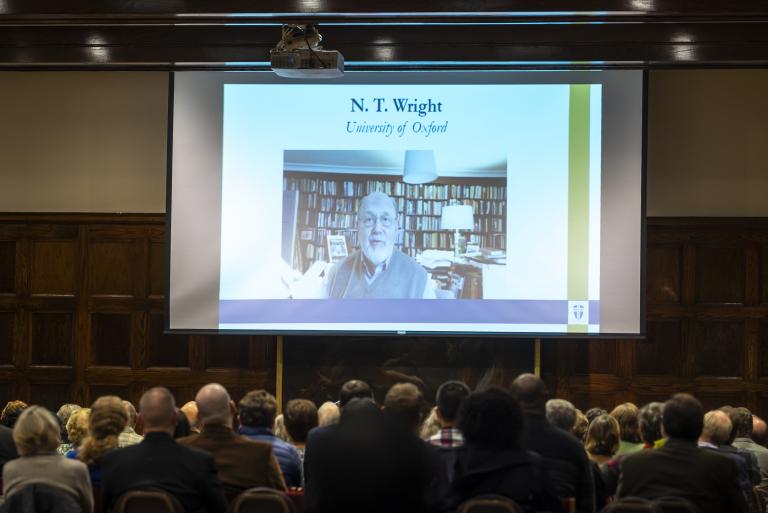 This is a lecture for the event by Rebekah Eklund, friend of Gorman and contributor to the book.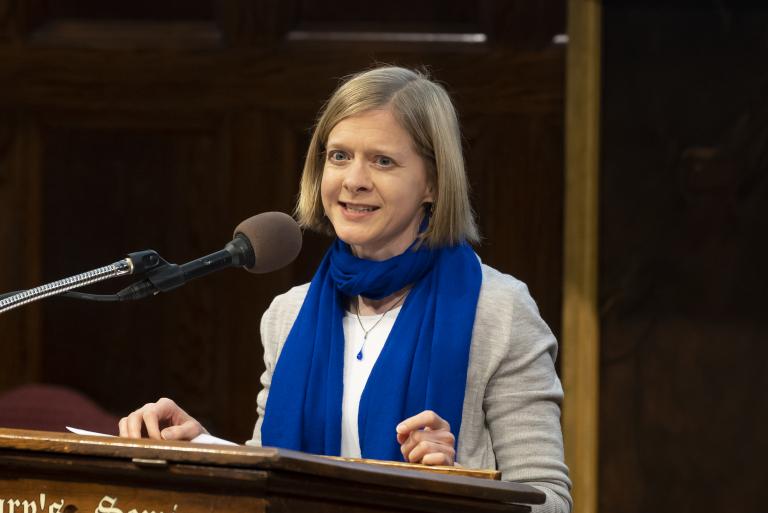 This is a lecture for the event by Dennis Edwards, friend of Gorman and contributor to the book.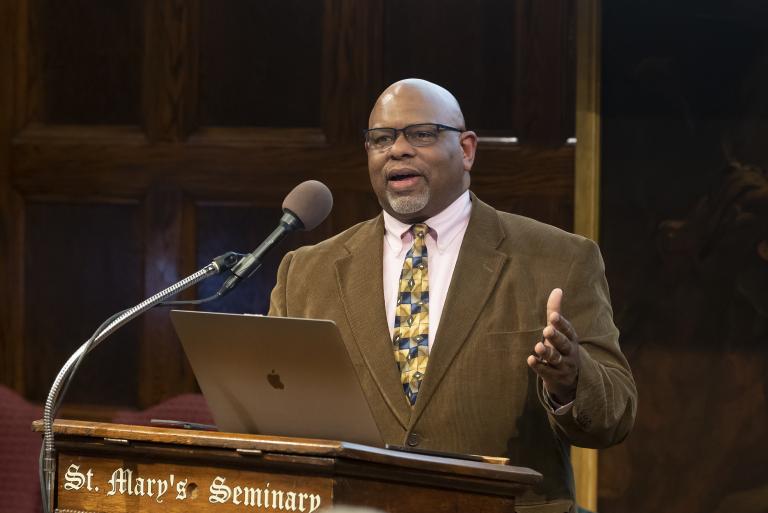 Do I need to explain that this is Richard Hays? A close friend of Gorman for many years, a brilliant New Testament scholar (like Gorman!), and also a contributor to the book.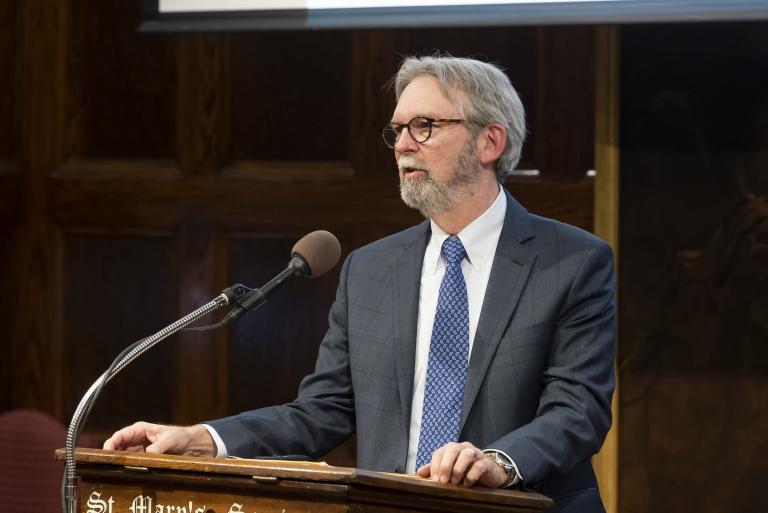 This is Gorman, the man of the hour addressing the large group.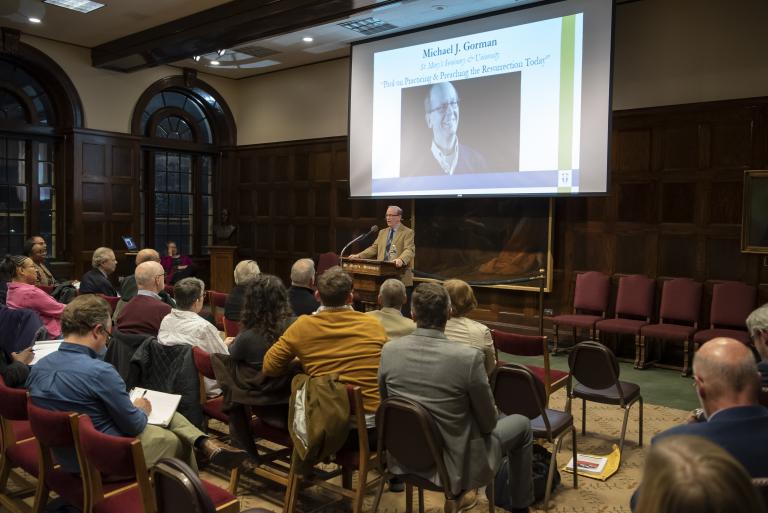 Another good shot of the whole event.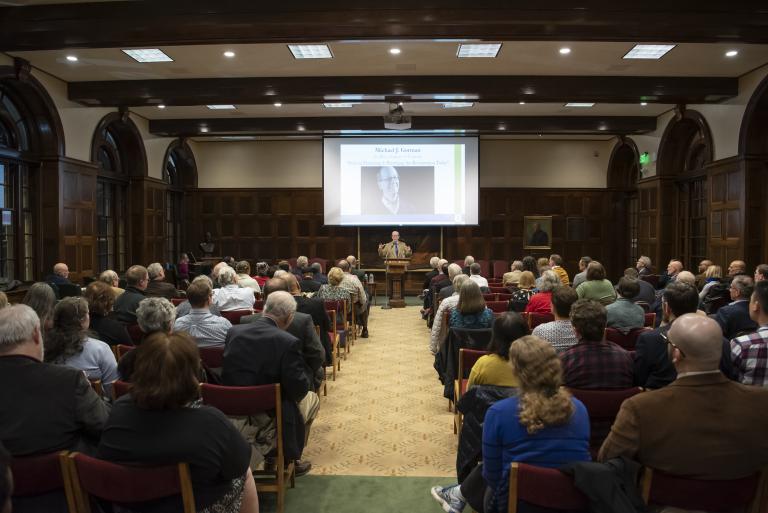 I am sad to have missed being there in person, but according to those involved whom I talked to afterwards, it was a very special tribute.
I will be talking about the forthcoming book, Cruciform Scripture, in another post, but see the cover below, the proofs of which we gave to Gorman at this event.