In light of the current challenges of theological education during isolation and campus closures, Baker Academic alerted me to a special (*limited time, April 1-8, 2020*) offer for my book A Beginner's Guide to New Testament Studies.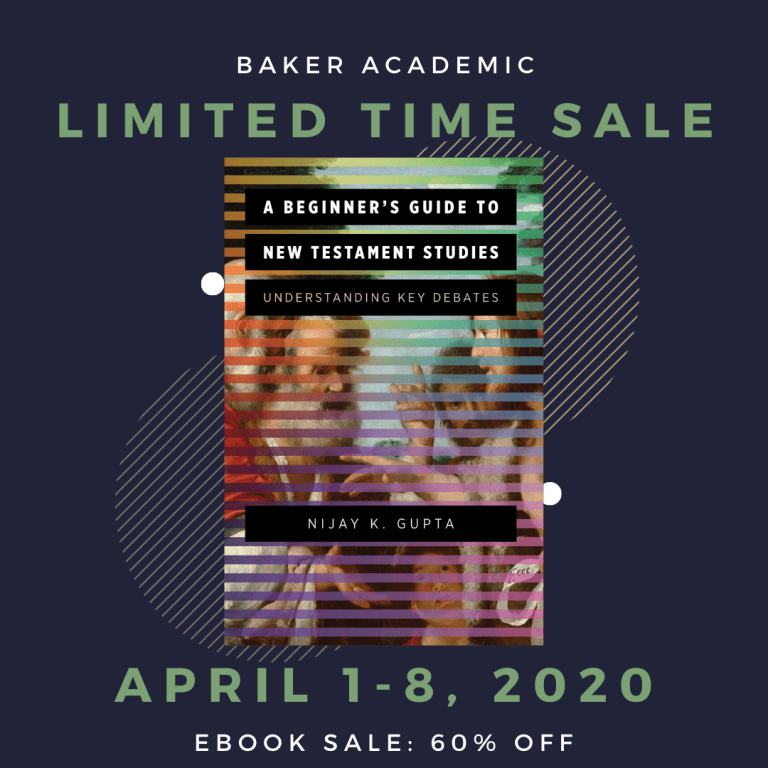 The deal is for ebook format only; at $10 (60% off).
Here are the retailers participating in this deal:
Christian Book (aka CBD): $8.00 (BEST DEAL = 68% off)
A few institutions and educational groups are using this book in April as extra credit or in place of some lectures. If you have a large group planning on using this book, please get in contact with me (Twitter message is fine) and perhaps I can Zoom in to a meeting or send a personal video answering questions.
Thank you to Baker Academic for their generosity!