Free Book: Gospel of Mark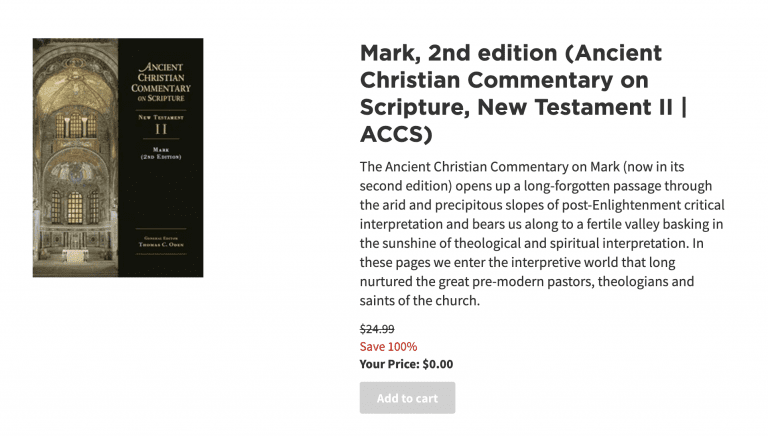 Truth be told, I already own this whole set on Logos. The editors have extracted helpful snippets on each section of the Gospel of Mark from early Christian writers like Augustine, Ambrosiaster, Jerome, and Chrysostom. I use this series all the time, both for academic study and for personal Bible study. Grab this volume for free while you can!
While You're At It
Logos has also discounted a couple of volumes from the REFORMATION COMMENTARY ON SCRIPTURE series. I already own the Galatians volume, and I use it a lot!