30 Old Testament/Hebrew Bible Scholars to Read & Follow
---
Beth M. Stovell, Associate Professor of Old Testament and Chair of General Theological Studies at Ambrose Seminary of Ambrose University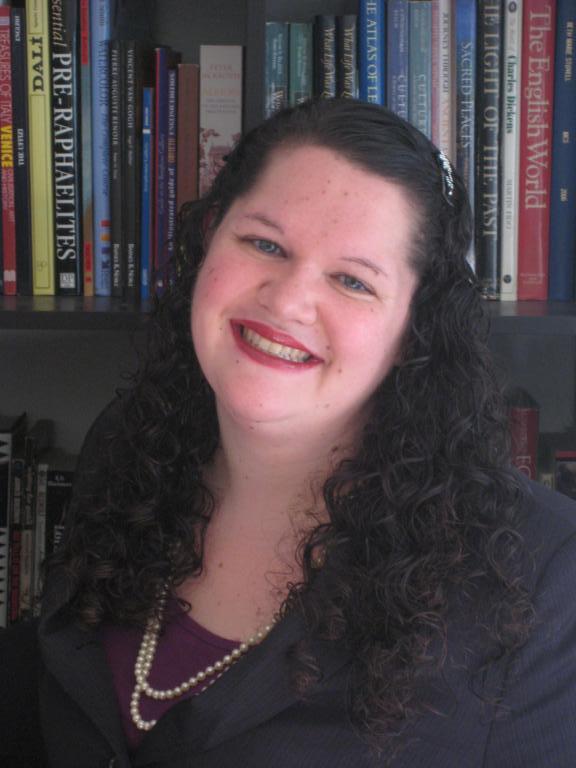 ---
Why do you love teaching and researching about the OT/HB?
The Old Testament is full of depth and richness in its themes, imagery, and theology. I appreciate teaching the Old Testament in a Seminary context because I find that many of my students are either nervous about aspects of the Old Testament or wonder about its continuing relevance. I love training pastors and leaders to think deeply about the Old Testament's continuing significance for their lives, the life of the Church, and for the world. Researching the Old Testament (alongside the New Testament as I do) allows me to explore new approaches to studying biblical questions. My work tends to move between the Old and New Testaments by exploring how imagery develops across the Old Testament itself, across the Second Temple period, and into the New Testament.
My research spans from peer-to-peer scholarship to writing articles and books for popular audiences (Christianity Today, Bible Study Magazine). I do this because I believe all of these kinds of research for the Old Testament help others to grow and flourish. My peer-to-peer research adds to the scholarly field of biblical studies. My graduate and undergraduate level work provides opportunities for students to grow in their knowledge of the Old Testament. My popular level work targets the everyday person who wants to understand the Old Testament better.
---
What is one "big idea" in your scholarship?
My scholarship focuses on the value of metaphor for biblical studies, biblical hermeneutics, and biblical theology. The "big idea" of my work is that metaphors are essential conveyers of truth in Scripture and it matters how we study them. I've explored this along multiple avenues. In my early work, I focused on the metaphor of kingship in the Old Testament and in John's Gospel in
Mapping Metaphorical Discourse in the Fourth Gospel
(Brill, 2012). In this work, I demonstrated that close analysis of the biblical metaphors of kingship in the Old Testament provides a framework for understanding how John's Gospel speaks of Jesus as king. I also co-edited a volume,
Biblical Hermeneutics: Five Views
, with Stanley E. Porter for IVP in 2012, allowing me to explore a range of biblical hermeneutical approaches.
In Making Sense of Motherhood: Biblical and Theological Perspectives
(Wipf and Stock, 2016), I explored the metaphors of motherhood in Scripture, showing how our views of motherhood impact our views of being "born again," and brought together a range of biblical scholars and theologians to explore other themes associated with motherhood.
My articles have focused on different metaphors throughout the Bible and Second Temple Judaism including: Davidic kingship and conceptions of "messiah", the tree of life, God as warrior, mother, and shepherd, conceptions of poverty and hospitality in the ancient world, of love and law, of divine presence and divine spirit, of feminine imagery and agriculture, of living water, and others. My work continues to explore biblical themes through tracing biblical imagery with the hope of making this figurative language clearer to others.
---
Who is one of your academic heroes and why do you admire them?
Mary Coloe
is one of my academic heroes. Her work,
God Dwells with Us: Temple Symbolism in the Fourth Gospel
, was the first book in biblical studies I read that made me think I could become a biblical scholar myself. Her work explores the use of the Old Testament in the New focusing on Old Testament temple symbolism in John's Gospel with attention to detail, close readings of biblical texts, and a deep understanding of the historical and socio-cultural world of both the Old and New Testaments. Her work inspired me because she focused on the flow of symbols throughout the text assuming their coherence. My own literary sensibilities appreciated this way of reading and researching the Bible. Coloe's work also echoes with a deep care for biblical theology. While she is not explicitly pastoral in much of her writing, one can hear the care and passion for Scripture and its meaning for our lives throughout her books and articles. Now that I know Mary personally, I would add that she is also a fantastic person. Her combination of wit, kindness, and humility make me admire her even more. She befriended me when I was a junior scholar and provided me with wisdom for my future writing that I will always appreciate.
---
What books were formative for you when you were a student? Why were they so important and shaping?
The second and third of
N.T. Wright's
Christian Origins series (
Jesus and the Victory of God
and
The Resurrection of the Son of God
) came out while I was in my Masters degree at Regent College. They shaped much of my thinking and research. Wright's expansive use of sources, his awareness of writings and history in the Second Temple period, and his engagement between the Old and New Testament inspired me. As a PhD student, the work of
Mark Boda
, my thesis advisor and mentor, had a massive impact on me. While I have read almost everything Boda has written, I have come back again and again to his
Severe Mercy: Sin and Its Remedy in the Old Testament
. His biblical-theological approach in this book provides a framework that has shaped my own work and his in-depth exploration of a biblical theme encouraged me to think thematically in my research.
---
Read Stovell's Work
Biblical Hermeneutics: Five Views (co-edited with S.E. Porter)
Making Sense of Motherhood: Biblical and Theological Perspectives
---
Follow Stovell on Social Media
---
If you ran into me at SBL, and you didn't want to talk about OT/HB studies, what would you want to talk about?
When I'm not researching, I love to read and write fiction and poetry. I find that reading and writing fiction and poetry helps me connect with God and inspires my academic writing and research. I have been singing and playing guitar and piano since I was little and I love new music. I also enjoy making "food that is an adventure" (as my husband Jon calls it) as I explore food from all over the world. Perhaps my greatest source of fun comes from exploring the world with my kids. We spend hours at our local science museum, at our local zoo, and learning about astronomy and star-gazing.
---
What is a research/writing project you are working on right now that you are excited about?
My upcoming books include commentaries on the Minor Prophets (Story of God Bible Commentary, Zondervan Academic), Ezekiel (Baker Commentary on the Old Testament: Prophetic Books, Baker Academic), Hosea (Bible in God's World, Cascade), and John (Word and Spirit Commentary, Academic). I am also working on edited volumes on Theodicy and Hope in the Book of the Twelve (co-edited with George Athas, Daniel Timmer, and Colin Toffelmire) and Performance, Voicing, and Metaphor in Poetic Prophesy (co-edited with Elizabeth Hayes and Carol Dempsey), which will both be published in the LHBOTS series with T&T Clark Bloomsbury. These books use my continuing work on metaphor as a driving force for biblical hermeneutics. Besides these books I continue to work on helping others understand the Book of the Twelve (Cascade Companions series, co-written with David Fuller) and Johannine Kingship Theology (Baker Academic). In the future, I hope to write a book specifically focused on how to interpret biblical metaphor, providing skills for students, pastors, and any interested others and continuing my overall goals in scholarship.