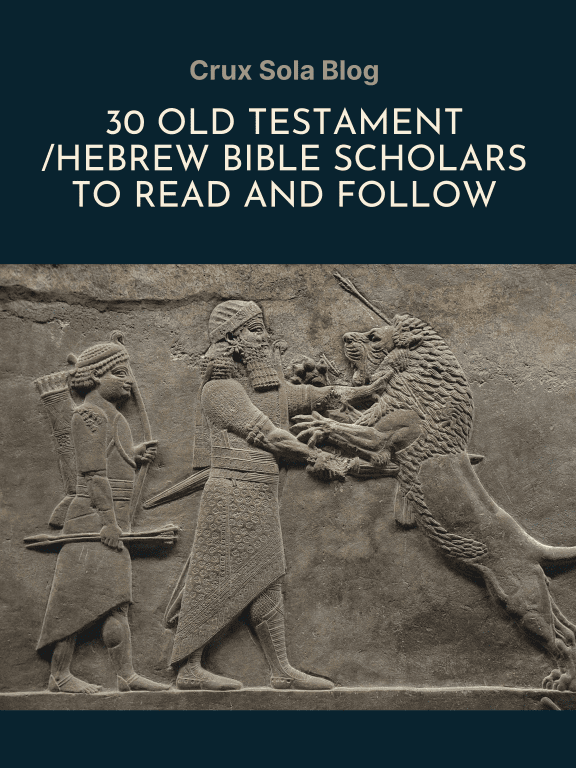 Marion Ann Taylor, Professor of Old Testament at Wycliffe College at the university of Toronto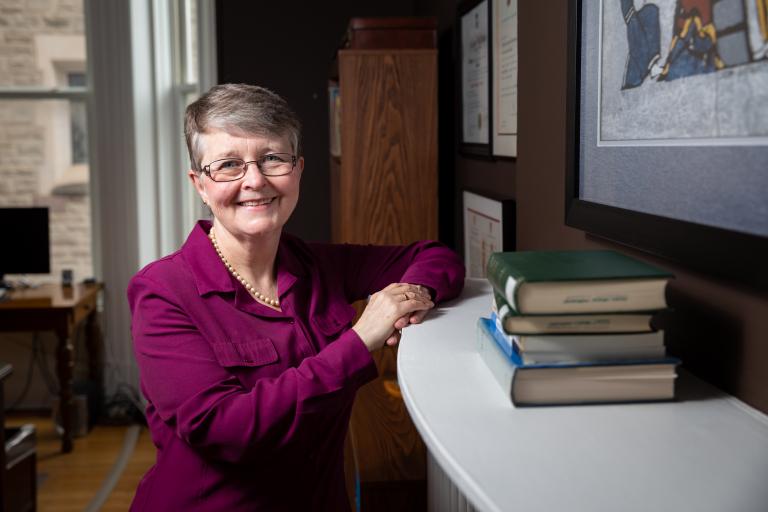 ---
Why do you love teaching and researching about the OT/HB?
I have always loved the Old Testament. One of my greatest joys as a teacher has been getting people excited about reading, studying, preaching, and teaching the Old Testament. Like pioneering American Old Testament scholar,
Louise Pettibone Smith
(1887-1981), I believe:
"There's nothing more fun than teaching . . . To see a class get enthusiastic about something you are really enthusiastic about yourself—get them excited over Isaiah's "Song of the Vineyard" —really excited . . . it's that contagion which you don't get often, but you do get every once in a while, when a class suddenly sees in some piece of literature what you see there and finds it exciting. That's the thing that really pays."
I love to research the history of how the Bible has been interpreted by those who have come before us. For the past 20 years, I have focused my research on recovering the ideas, thoughts, and writings of forgotten women interpreters. We have found rabbinic experts, nuns, mothers, mystics, preachers, teachers, suffragists, and household managers—who interpreted scripture through their writings. Some of these women interpreted Scripture differently from the men of their times. We now need to retell our history to include women's voices and writings.
---
What is one "big idea" in your scholarship?
Women's writings on the Bible through history reveal that women have often interpreted the Bible differently than men, especially the parts of the Bible that impact women's lives. Women's writings reveal that many of the ideas put forth by the pioneering 19th- and 20th-century feminists were not new but rather had a very long history. We need to retell our histories to include the voices of women and other popular interpreters. We can now celebrate a history we didn't know and stand on the shoulders of forbears we didn't know we had.
---
Who is one of your academic heroes and why do you admire them?
My doctoral dissertation examined the lives and writings of the Old Testament scholars at Princeton (1812-1929) who wrestled deeply with questions about the intersection of higher criticism and Christian faith. I had the privilege of reading their lectures, their sermons, and even their deeply personal diaries, which had been wrapped up in brown paper tied with string and left dormant in Princeton library's archives for more than 100 years. The Old Princetonians became my heroes–not because I agreed with everything they thought–but because they wrestled deeply with questions I also had about how historical criticism impacted the traditional Christian understanding of Scripture.
Brevard Childs
directed my thesis. He was an inspiring teacher and mentor and someone I deeply admired and respected. Childs' canonical approach to the study of the Bible has certainly influenced my own scholarship. Yale's Professor
Bonnie Pedrotti Kittel
was another heroic figure in my life. She was my first and only female professor of Old Testament. I was intrigued to her ability to balance her life as a scholar, teacher, wife, mother, and minister.
---
What books were formative for you when you were a student?  Why were they so important and shaping?
Brevard Childs' Introduction to the Old Testament as Scripture was a game changer for me. I was brought up in a conservative church where I was discouraged from pursuing graduate studies in Old Testament. Childs' Introduction provided me with a viable way of holding together my faith and my intellect.
Similarly, Mark Noll's book
Between Faith and Criticism: Evangelicals, Scholarship
, and the Bible in America that traces the history of evangelicalism from its 19th-century roots helped me to understand the evangelical culture that had shaped my early thinking about biblical scholarship.
---
Read Taylor's Work
The Story of God Commentary: Ruth and Esther (Grand Rapids: Zondervan, 2020).
Handbook of Women Biblical Interpreters: A Historical and Biographical Guide (Grand Rapids: Baker, 2012).
---
Follow Taylor Online
---
If you ran into me at SBL, and you didn't want to talk about OT/HB studies, what would you want to talk about?
I would likely talk about my adult children, my doodle Seamus, and our family cottage three hours north of Toronto where I love to read, take long walks, and garden.
---
What is a research/writing project you are working on right now that you are excited about?
Joy Schroeder and I have just submitted the manuscript of Breaking Silence: Women Biblical Interpreters through the Centuries to Westminster John Knox Press (2021) .We are really excited about this book as it showcases many amazing women interpreters through the ages. I am now researching my next project on women's writings on Paul and women through the ages.