---
David T. Lamb, Professor of OT, Dean of Faculty, Missio Seminary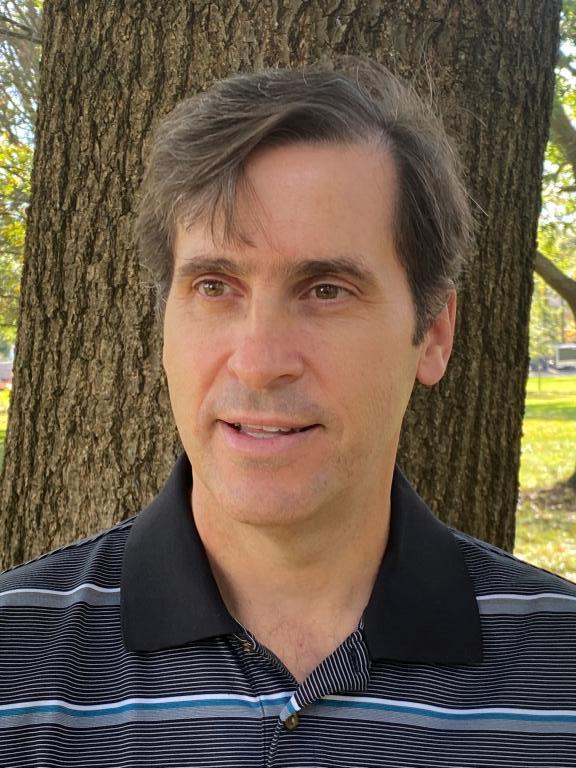 Why do you love teaching and researching about the OT/HB?
The Old Testament is weird, wild, crazy and often difficult to understand. One can study these texts for one's life and never feel bored. In Genesis, we are introduced to the good creator God who blesses his people, and calls them to bless all divine-bearers (humans) who live in his creation. In the Psalms, we learn how to pray, how to cry out to God in our pain, to recall God's glorious deeds, to curse injustice, to repent over sin, and to praise him alongside his creation, the sun and the moon, the stars and sea monsters (148). The Historical Books include some of the world's favorite stories involving heroes such as Deborah, David, Elijah, and Elisha, but they also don't avoid tragic stories of rape and sexual assault, highly relevant in our #metoo context.
---
What is one "big idea" in your scholarship?
I love to ask students, "How do we reconcile the loving God of the Old Testament, with the harsh God of the New Testament?" To follow-up my question, I add, "God in the OT is consistently described as slow to anger and abounding in steadfast love, but Jesus speaks about hell more than anyone else in Scripture." My point is to get people to think about God, God's character, and to try to make sense of the OT and the NT. I want them to see that the God of the Bible is one and the same, but it's easy to mis-represent God based on a few texts. As I take people into God's word and its ancient context, I hope that they, like the psalmist, delight in his law and meditate on it day and night.
---
Who is one of your academic heroes and why do you admire them?
John Goldingay
was my professor at Fuller and I was privileged to serve as his teaching assistant while I was there (although, I think John always thought my wife Shannon was a better student, and better TA–he was probably right on both counts). John exposed me to the world of OT theology, not just to his own writing, but to other scholars such as
Walter Brueggemann
, and his "Costly Loss of Lament" which rocked my world, and made me re-think my relationship with God (
What does it mean to complain and protest?
). Perhaps the most impact John had on me and Shannon was to show hospitality to us, inviting us to his home along with large groups of Fuller students, taking us to dinner, and introducing us to his beautiful wife, Ann (who has since passed away). Since leaving Fuller, I've been blessed by reading more of his wisdom and insights on Scripture. And he has now graciously endorsed my books and has asked me to endorse his. May God continue to bless him and his ministry of word and deed.
---
What books were formative for you when you were a student? Why were they so important and shaping?
The Making of a Leader by J. Robert Clinton. This isn't an Old Testament book, but Bobby's writing is imbued with biblical principles. I also served as Bobby's TA while at Fuller (along with Shannon). This book and the courses I took from Bobby had a profound impact on my life, my ministry and how I teach as a professor. Bobby takes mentoring seriously, something very few seminary faculty do.
The Master Plan of Evangelism by Robert Coleman. This classic book challenged me to model my ministry on that of Jesus, to not focus on big crowds, but to make an impact on the lives of a few. My seminary is small, and I love the fact that it is not unusual for me to teach a class with twelve students. The master's plan.
Theology of the Old Testament by Walter Brueggemann. After Goldingay, Brueggemann has shaped my theology of the OT the most. This book is a gem, expect to be challenged and see new insights.
---
Read Lamb's Work
God Behaving Badly: Is the God of the Old Testament Angry, Sexist and Racist?
Prostitutes and Polygamists: A Look at Love, Old Testament Style
The Historical Writings: Introducing Israel's Historical Literature (with Mark Leuchter)
---
Follow Lamb Online
---
If you ran into me at SBL, and you didn't want to talk about OT/HB studies, what would you want to talk about?
At what age should an Old Testament professor retire?
Should the 76ers keep Embid and Simmons together, or do they need another piece in place before they compete for the title?
Who is your favorite character in Avatar: The Last Airbender?
What's the best strategy for getting as many free meals as possible at SBL?
---
What is a research/writing project you are working on right now that you are excited about?
I just signed a contract with IVP for a book, currently titled, "The Emotions of God." Throughout Scripture, God is emotional. He hates, cries, and rejoices. But many Christians don't want to associate emotional qualities with God because emotions are often viewed negatively, not just in Christian culture, but more broadly. In a misguided attempt to protect God's honor, biblical texts that describe God with human emotions are ignored, de-emphasized, or discounted. This book will look at seven emotions that are frequently associated with God in the Bible (hate, anger, jealousy, sorrow, joy, compassion, and love). It will show how God expresses emotions throughout Scripture, and how Jesus in particular was often quite emotional. It will help people understand why it is not only good that God is emotional, but how we, as God's image-bearers, can appropriately experience and express these emotions.