This is a blog series featuring contributors to the new book, Cruciform Scripture. Today we have Drew Strait. Cruciform Scripture is a book in the field of New Testament theology, the work is written in honor of the scholarship of Dr. Michael J. Gorman.
---
Chapter Eleven: "An Alternative Global Imaginary: Imperial Rome's Pax Romana and Luke's 'Counter-Violent' Missio Dei"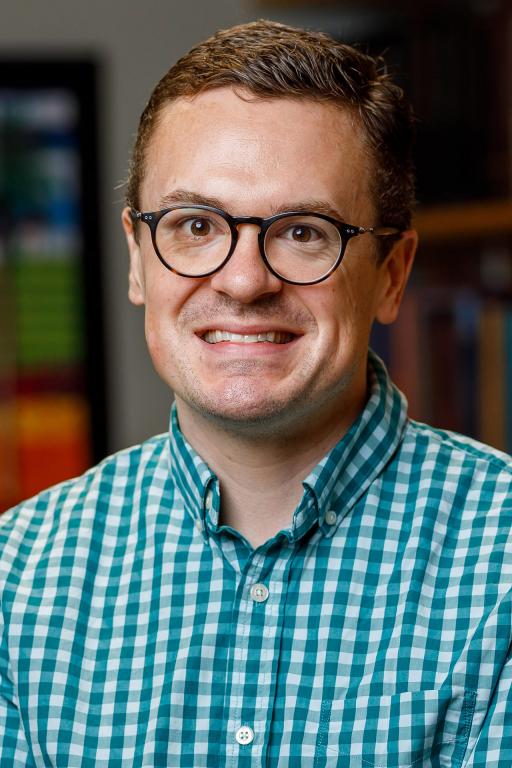 ---
Tell us about your connection to the honoree, Michael Gorman.
I had the distinct privilege of teaching New Testament with Mike at St. Mary's Ecumenical Institute from 2013-2018. I moved to Washington D.C. from Chicago for my wife to take a post-doc and left behind a good teaching gig that I loved at North Park University. I will never forget driving to D.C. in a U-Haul and telling her: "you know, the one thing that will make this move awesome for me is if I can find a way to teach at St. Mary's and meet Mike Gorman." Well, a month later it happened! Mike became a friend and a helpful advocate as I negotiated the tenure track job market. There are two things that I appreciate about Mike. The first is his attention to detail. He is a meticulous scholar. The second is that he truly lives into his own mantra "to live your exegesis." For several decades now he has held a Friday night bible study in his living room. He lives into what he writes about as a servant of Christ's church.
---
How did you choose your topic for the book?
Mike is well known for his work on cruciformity, participation, and two introductory books—one on Paul and one on exegesis. A consistent theme in his writings that gets less attention among students and scholars is the role of peace/peacemaking in early Christianity. In almost all of his books, including individual essays, Mike has animated the ways Christ-followers imitated Jesus' way of peace and teachings on enemy love. As someone who teaches out of the historic peace church, Mike has become, for me, an important theological animator of "the Lord of peace" (2 Thess 3:16). To honor Mike's commitment to peace/peacemaking, I wrote an essay that examines Luke's attitude toward the "Roman peace" (pax Romana) in the Acts of the Apostles.
---
Can you share more about your essay on Acts?
My essay problematizes a long tradition among interpreters that Luke had an appreciation for the "Roman peace" (pax Romana). Toward that end, part of my essay examines the mechanics of the pax Romana, showing how it legitimated the pacification of distant peoples through three metaphors: military domination, enslavement, and the stigmatization of purportedly inferior peoples. I then draw on the arts of discursive resistance in the Hellenistic world to show how Peter's speech in the Roman centurion Cornelius's household contests Roman idolatry, power, and pax through coercion. In proclaiming "peace through Jesus Christ (Acts 10:36)," I argue that Luke invites Christ-followers to become agents of God's in-breaking peace that disrupts imperialism and nationalist fantasies.
Read more from Strait on Acts
Hidden Criticism of the Angry Tyrant in Early Judaism and the Acts of the Apostles
---
Cruciform Scripture is now available at an affordable price, check out Strait's essay and more