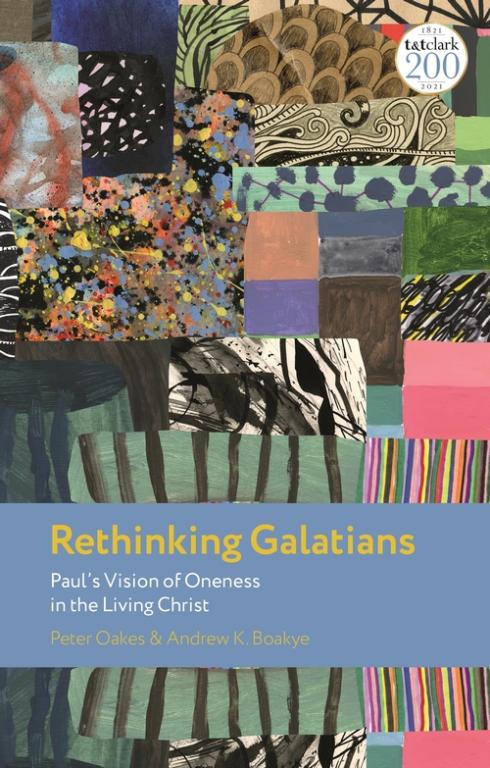 Andrew K. Boakye and Peter Oakes have co-written a thoughtful work on Galatians. This short book (~200 pp.) covers a lot of theological ground with a focus on unity in the church.
Here is my endorsement:
"Peter Oakes and Andrew K. Boakye shed new light on classic topics like Paul's faith language and his use of Old Testament texts in Galatians, while also drawing attention to underappreciated themes such as unity and new life. This is a theological introduction, a brief summary of key scholarship, and a fresh take – all packed into one concise book."

Learn more HERE.