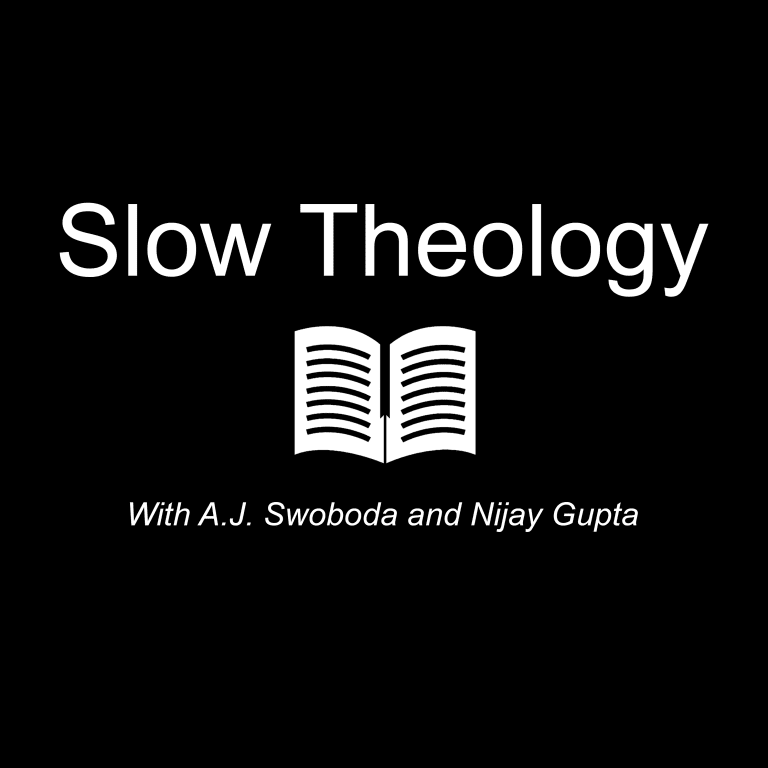 I (Nijay) am excited to announce that AJ Swoboda and I have decided to start a new era of our podcast (formerly known as In Faith & Doubt). We will still talk about issues of faith and doubt, but we have decided to expand our topics to the Christian life in general and especially how to grow in faith little by little, day by day.
Our new podcast title is: SLOW THEOLOGY: SIMPLE FAITH FOR CHAOTIC TIMES. The world feels like it is spinning too fast and our lives are full and busy, and sometimes life seems out of control. Business, advertisements, even churches sometimes pressure us to make quick decisions and jump into the fast lane. AJ and I have been learning to slow down—anything worth doing well requires time and patience. So, we are inviting you on our journey of growing together slowly.
You can listen to our "welcome" episode right now (CLICK HERE)—and we will officially re-launch the podcast under the new name SLOW THEOLOGY in a couple of days. Thank you for those who have followed us on the journey of In Faith & Doubt. All of those episodes are still there and they aren't going away.
Two exciting developments: we are committed to recording (almost) weekly, so we will triple the number of episodes per year; we hope to publish episodes on a weekly basis. Also, we are using an app to create a written transcript of each new episode (you will need to use the official website to find the transcripts). Thanks for listening, hope you stay with us on the road ahead.