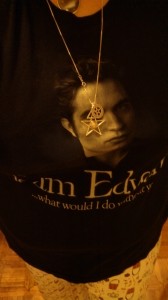 The holidays are an interesting time. It is the challenging time of memories, and of making memories. Memories are not always comforting, and can be just as sad as they can be funny or delightful.
All week I have had these incredibly insightful moments of clarity about holidays, and especially thanksgiving. I have become pretty rooted in the idea that I am slowly growing into being the Big Mama of my family…. slowly coming into my own sense of maternal self. It is strange because I do not see myself as Big Mama by any means, but some of the positions and skills I have been in have continued to solidify that I am becoming just that.
So as I sit here in my pumpkin pajama pants, with my twilight t-shirt on, I am thinking about the lessons of the holidays, and process of growing up. Here are some of the things I have come to:
If you clean WHILE you cook, there is less to do later.

The more you do the cooking feast, the less planning is needed and the less nervous you become.

The more you get use to the fact that no one is going to help, and if they did they wouldn't do it right…. the more comfortable you become with just "doin the damn thing".

Ipads are great to sit on the counter and play your TV show on while confined to the kitchen duties.

The ancestors work through your unconscious mind with the know-how of cooking recipes that you would not otherwise know.

Pajamas are the best for getting down and dirty in the kitchen, that is why we always see grandma's in "moo-moo's" and robes.

Cooking Big Mama style starts one to two days before the meal. We don't get up and do everything in the same day, it is a strategic process that uses time to our advantage.

One or two recipes should be your signature recipes…. what you are known for.

Sleep is as important to a good meal as skill.

Tasting is good, recipes are not always right.

Big Mama's don't stress in the kitchen; the magic that happens there is disrupted by outside chaos.
So tonight I am relaxing in my PJ's, prepared for the day ahead and harnessing the magic of the role I am growing into. When my mother died I did not think I would be able to encompass the energy needed to carry this holiday every year. She is my most consistent and powerful memory of this holiday, standing in the kitchen for days straight, preparing magical manifestations of love from her fingertips to my palate. I would watch her work, in wonder at how she was able to do what she did, know all that she knew. My memories from childhood to womanhood are of snapshots and moments of awe at how incredible she was.
And today I understand more than I ever have before that my mother was a Goddess. All hail the spirit of Big Mama in families around the world; may we all hear the lessons she whispers into our consciousness.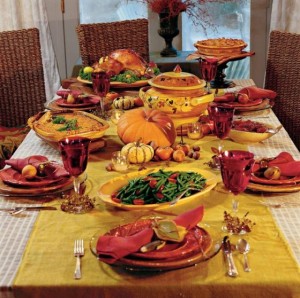 Happy Family Day tomorrow. May it be as full of love as every other day of the year, and maybe a little bit more.