"Let my worship be within the heart that rejoiceth, for behold: all acts of love and pleasure are my rituals. And therefore let there be beauty and strength, power and compassion, honour and humility, mirth and reverence within you." – Doreen Valiente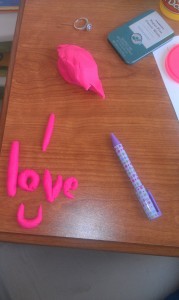 Some people have mentioned to me that social workers do not make a lot of money, that it is a lot of school for what you get in terms of salary compared to other professions. For the most part, I know this to be true, yet I have always been called to service in ways that support micro and mezzo levels of need. I have always been called to be on the front lines with those who are in need, and supporting structures that can immediately improve their quality of life.
When I accepted my Pagan path as a part of my consciousness, this part of my calling fell right into my spiritual practice. It had always been spiritual for me, I just didn't know how to correlate it in a way that made sense for others, but it always made sense to me. You see… my sense of service came from my mother.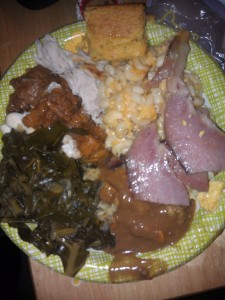 My mother taught me that we give of our heart because it is what we do. I can't tell you how many times extended relatives lived with us when I was growing up, becoming a part of my childhood memories. Or how many times my mother was cooking meals for others, keeping people's children who couldn't afford them, taking in probation and foster care kids that were in the system, or just opening her home for others to feel "at home." Oftentimes my mom's home felt like home for those who didn't have a lot of family or family support. And even though we were poor, we were abundant in the sense of family that she shared freely… along with the little food we could afford. No one went hungry if they went to Cora's house.
She ran a daycare for over 20 years, worked in several group homes, and helped to raise a lot of various children as the "Big Mama" who never stopped caring for those she claimed as her own.
My mother taught me how to give service as an extension of my soul.
This brings me to a thought about what it is to give service, what it looks like for different people, and how overwhelming it can be to see all the need in the world and accept some of the limitations. I know that many of us wish we had the funds, time and resources to support a plethora of needs within the world, and yet we are tapped by our own need for survival in an economically- and time-challenged world. There is so much need in the world, and we struggle as a collective society to make sure that everyone has what he or she needs.
This is something I have never really understood. Something I do not know the answer to….
When I think about the range of pain, I often think about what I am called to, and what I am good at. With such limited resources to cover such a wide range of concerns, I have always felt it is important to maximize efforts and capitalize on our greatest strengths as people who give service. I see us all as extensions of each other, giving to one another in different and valuable ways. This is how we make the most of our limitations by supporting each other in doing what we do best individually and collectively.
From catastrophic disasters like the recent typhoon, to local issues of homelessness, poverty, mental illness, mass incarceration, and many other issues happening around us, there is an all-the-time need for humanitarianism. The crime, substance abuse, sexual exploitation of children, and mass incarceration within the African American community alone is enough to outrage me to action; I am very much like my mother. And while I am often disheartened by the disparity in media and lack of societal attention that goes to the needs of the small minority communities, I hold a truth in my heart that all acts of love…….
We are all needed, and all acts of service are rituals of love. They are all important… all the time.
This last part takes me right back to the beginning…. How I give service.
I have always been moved to serve the underserved, addressing some of the issues within marginalized communities. This innate need led me to the profession of social work, and is a strong reflection of the spiritual and personal values my mom instilled in me. Growing up as an ethnic minority, woman, low income, young child with memories of domestic violence, and rape survivor that was raised by a single mother…. I have been called to the life of service in this particular way.
Within the Pagan community, I love seeing how people push to understand the role of service in their spirituality. It is an intensely personal process of self-actualization that I respect, and is often a work in progress for most of us. The desire for people to internalize what they do makes me appreciate how we all can serve in our own ways individually, as a Pagan community, and collectively as a greater society.
I will continue to pray for those who are suffering from recent catastrophic tragedies here and around the world. I wish for them nourishment of the physical body and of the soul. I wish for them peace, and an end to the suffering. And I honor those who have been called to support these causes.
And I honor those who are doing service on mezzo and micro levels. Those who donate time, food, love, clothing, ideas, prayers, and momentum to projects of service they are called to do. I pray for the needs of those in need that are often forgotten in the mass media or are devalued by their lack of cultural capital in greater society. I pray that with aid, support, and attention, they too gain a voice to shout for their needs.
And may we all reach out to one another in support for the work we are doing, valuing the paths of many Pagans that are doing service every day…. All of the time.
Below I have listed some statistics that I have researched that are very humbling for me personally, and push me to remember that I have a spiritual and personal commitment not to forget what I am called to do.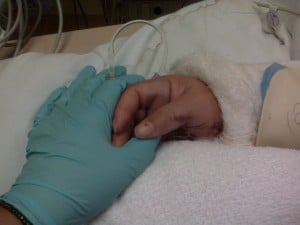 In Love,
Crystal
According to the National Poverty Center, 16.4 million children, or 22 percent, were living in poverty in 2010.
Over one-million students (school-aged children) were homeless in the U.S. in 2011, according to the U.S. Department of Education.
It is estimated that 1.6 million children (including toddlers, infants and pre-school aged or non-school attending) were homeless in 2011 according to the National Center on Family Homelessness.
According to the National Institute of Mental Health, "An estimated 26.2 percent of Americans ages 18 and older – about one in four adults – suffer from a diagnosable mental disorder in a given year."

Child abuse statistics in the U.S. are horrific. According to Child Help, "The United States has among the worst records among industrialized nations – losing on average between four and seven children every day to child abuse and neglect"… including that a "report of child abuse is made every ten seconds" and that "more than four children die every day as a result of child abuse."