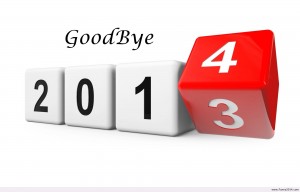 Out of my 2013 lists, this is one of my favorite ones to do. I have had some of the best experiences, and opportunity to learn, because of those who have done the incredible work of putting magic into the manifestation of justice for all people. And every time I have had the chance to learn from one of these people, it has been such an honor, and such a learning experience.
There are a lot of people that deserve to be on this list, yet a list could only be so long. So I am just writing a list of those who have had the most impact on me personally, or that I perceive have had a specific impact in this year. This is a very subjective list, and I know there are so many more out there kicking oppressive butt and taking names. And believe me, I salute you too!
So for this 2013 list, I would like to personally thank the following people for impacting me personally, the Pagan community at large, and greater society by speaking, advocating, fighting and standing for the voices of people of color.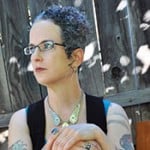 T. Thorn Coyle: Thorn has been very vocal about her passion for social justice, and she continued to do some incredible work this year to honor those who have been killed unjustly by law enforcement. Thorn worked with local interfaith organizations in the Bay Area, walked the streets of Oakland with local churches to show togetherness with the spiritual and local community, and went once a month to read the list of those killed by police at the Oakland police department headquarters.  She continued to support and work with the Alan Blueford family for justice as well. Thorn also opened doors of conversation about privilege within the Pagan community by moderating a panel at Pantheacon 2013 on Pagans and Privilege. The work that she does as a representative of her own spiritual path, and the mission of Solar Cross Temple, have continued to be a part of a larger picture of the need for attention to social inequalities.
Thorn has done much more, including fund raising with Solar Cross Temple for disaster relief, but the focus on social justice is what I prefer to highlight in this list.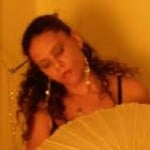 Lilith Dorsey: Lilith is one of the newest bloggers to join the Patheos Pagan Channel team. She has joined the team of dedicated and knowledgable staff with a intense passion for her craft, and putting another face to the practice of Pagans of color. I personally enjoy her writing on the Voodoo Universe, discussing everything from her personal practice, cooking, and voodoo lore. Not only are her pieces educational, they are personally expressive, allowing for a often ignored segment of the Pagan community to be discussed openly. We need more voices, more faces, and more opportunities to hear the stories of Pagans of color, and Lilith fits the bill nicely.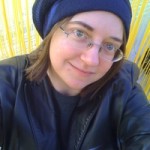 Christine Hoff Kraemer: Christine Kraemer is the managing editor of Patheos Pagan Channel and has been continuously supportive of adding more diversity on this large religious site. Most recently she added Lilith Dorsey's Voodoo Universe column, adding another Pagan of color voice to a mainstream Pagan venue. And although Daughters of Eve was already on the line up when she took the position of editor, she has been open, supportive and encouraging about the need for Daughters of Eve as a part of Patheos. Christine also moderated a panel discussion with the Patheos Pagan writers at Pantheacon 2013 on Intrafaith, opening discussion to the importance of respecting the diversity that we have within our community.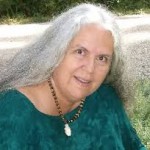 Selena Fox: Selena Fox is well known for her work with Circle Sanctuary, Pagan Spirit Gathering, and a plethora of interfaith work she has done. What I specifically want to highlight is her passion for social justice, and her strong connection with the work of the civil rights movement. As much as I felt I knew about some of the work of Selena Fox, I learned so much more during the 50th Anniversary celebrations of the "I Have A Dream" speech. Selena contacted me and we talked on the phone about where she was 50 years ago, and her experiences when going to the capital to celebrate for the 50th anniversary. She did a special show on her podcast to talk about the importance of the civil rights movement, the importance of the 50th anniversary, and the current work that is happening within the social justice movement with Pagans today. I was honored to be on the show with Genise White, another powerful, priestess, and change agent.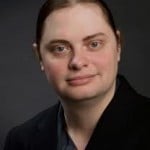 Taylor Ellwood: Taylor is the Acquisitions Editor for Megalithic Press, a division of Immanion Press. Taylor was the one who came to me with the idea for the Shades of Faith anthology several years ago, agreed to publish the upcoming Shades of Ritual, and then came to me with an incredible proposal to address race, cultural appropriation, and relations within the Pagan community. The result is an upcoming anthology that will be edited by Taylor, Brandy Williams, and myself, addressing some incredibly important, yet often controversial topics, that speak to the needs of Pagans of color, and the Pagan community as a whole. This anthology, Call for Writers– Bringing Race to the Table: An Exploration of Racism in the Pagan Community, is currently accepting submissions.
Taylor has continued to work towards giving an avenue for voices to be heard on topics that are not always popular. That avenue has been invaluable to our community.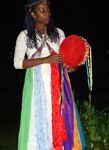 Szmerelda Shanel: Szmerelda had done a lot of work in the community with the Iseum of Black Isis that she founded, providing practice, training and support for those working with the Black Isis. She has continued to lead powerful rituals at Pantheacon, working with some of the elements of practice and ethnic culture. And this year she was one of the 2013 National Guests for the Sacred Harvest Festival in Minnesota. Bringing education, knowledge, song and worship in such a powerful and cultured way.
The more that people like Szmerelda take on these roles in community, the more visible we become and are able to add to the even increasing diversity of our growing community.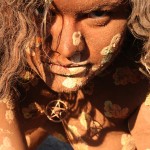 Xochiquetzal Duti Odinsdottir: Xochiquetzal has run the Pagans of Color Caucus at Pantheacon for several years now, but this past year she did something pretty awesome. Along with some dedicated and hard working Pagans, Xochiquetzal ran the Pagans of Color hospitality suite at Pantheacon 2013. This was so important for so many people, and above all other things, it identified a need for a marginalized group within Paganism. With floors of hospitality suites at the Con, this particular suite provided a safe place or those who balance the intersection of being an ethnic minority within a spiritual community that is often Eurocentric focused. From raising funds, to deflecting some of the negative commentary she got as a result of this adventure, she showed a fierceness in order to navigate the challenges. And as a result the hospitality suite is returning in 2014.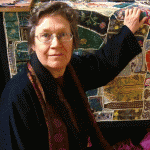 Max Dashu: Max Dashu is powerful in so many ways. I couldn't do justice to all of her work, and so I will honor things in a wide sweeping way; all of the art, the discussions, the Suppressed History Archives are incredible. Watching the continued development of the Suppressed History Archives this year has been inspiring to me, and gives such inclusive work around our ancestors and our connections. In addition, Max's Yemaya picture is one of my absolute favorites, and although she did not do that one this year, it inspires me every year.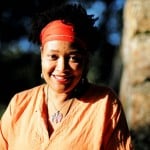 Luna Pantera: Powerful change agent Luna is inspiring in many ways. She understands the importance of our voice as a part of community, and exercises her voice in rituals, at Pantheacon, in her readings, and in her writing. This year in particular, Luna was a part of planning a peace walk with the East Bay Church of Religious Science in Oakland. This "1000 Candles for Peace" was a silent walk to set an intention of healing for a community that has continued to be racked with violence and pain. Being a face of healing, supporting community, representing herself as a Pagan and a strong woman of color, all are inspiring and so very necessary.

All of the 2013 writers on the Daughters of Eve site. This site was never about my lone voice. It was about collective voices, stories, perspectives, insights and beauty. And so I am honored to write with such knowledgeable, strong, beautiful forces as the women on this team. Nadirah Adeye, Yvonne Ester Nieves, Porsha Williams, Clio Ajana, Dava Greely, Cecily Joy Williams, and Luna Pantera. Thank you for sharing your voices, and for being a part of the incredibleness that is Daughters of Eve here on Patheos.
The more we speak, the more we are heard. The more we stand, the more we are seen. The more we give love, the more we learn to receive it back. And for all of those reasons, I want to give a personal thank you to the change agents on this list and everywhere that continue to do the work to make it a better world for us all.
Here is to another year of supporting one another in making change, setting culture, personal growth, and standing up for social justice.

Now, let us all keep working with the Gods by our side.