Last year I posted a list of my top list of change agents for social justice in 2013. I decided that I wanted to do this list again, and possibly make it a annual thing. Honoring the work of people who make a positive impact in my world and in the world of social justice is important to as a social worker, a Black person and a spiritual being.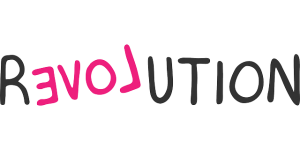 This year has been a remarkable, and yet challenging, year for social activism and one that has shown a lot of strength from those who are empowered with this charge. The closing of 2014 reminds me of so many positive and empowering moments among so many challenges and moments of grief. It has been a game changer in the world of social justice, and change agents have been hard at work.
This list could go on and on, there are many people who deserve to be on it, and so much work that has been done this year. I have felt so empowered by many all of the people on this list, and watching them work for things that are important to all of us. Despite the challenges of 2014, this list of people continued to work as change agents to help build a better Pagan community, a better society, and a better world. That is good, honorable work that I have been so grateful to be a part of and to witness.
I want to thank the people on this list for their tireless work for social justice, helping to build a future that my children will benefit from, and for using huge amounts of time and energy in the process. I learn from each and every person on this list.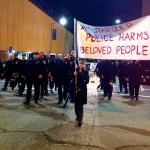 Solar Cross Temple and Coru Cathubodua: In the wake of horrible injustices in 2014, members of Solar Cross Temple and Coru Cathubodua teamed up to hit the streets and protest the injustices of militarized police forces, the prison industrial complex and the police killing of unarmed Black people. Protest after protest in the Bay Area, this team physically placed themselves in the movement, supporting the demand of equity and justice. T. Thorn Coyle, Morpheus Ravenna, and  Brennos Agrocunos have been very vocal in activism in Oakland, San Francisco, Berkeley and Emeryville areas… being a strong Pagan presence demanding momentum for change and justice.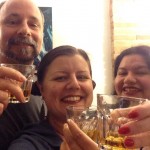 PACO organizers Yeshe Mathews and Xochiquetzal Duti Odinsdottir: Yeshe and Xochiquetzal have done a lot of work within the community individually, and this year they pulled together their resources to organize one of the most incredible events we have seen in Pagandom. The Pagan Activist Conference Online (PACO) was a groundbreaking, all online conference, sponsored by the Pantheon Foundation. This three day conference featured some of our most incredible activists within Paganism, talking about some of our most important topics. T. Thorn Coyle was the keynote speaker, and a host of other Pagans spoke at this event. What I think is the most important thing about this conference was that it put activism at the forefront, and highlighted some of the ways that people can get involved in activist culture. These ladies executed a professional convention that was engaging, insightful, informative and affordable.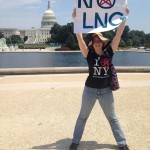 Courtney Weber: A New York Wiccan Priestess and activist, Courtney Weber has been involved in several large activist endeavors, namely being one of the founders of the Pagan Environmental Coalition NYC and coordinating engagement in the People's Climate March in September of this year. Pushing momentum into this area of activism has contributed to a snapshot of awareness of earth activism to a newer generation of Witches and Pagans. Courtney has been vocal, charismatic, driven and passionate about coordinating new efforts for speaking up against those things that damage the earth. She will be on an upcoming panel at Pantheacon 2015, the Turning The Wheel: Nurturing Young Leaders & Embracing Change.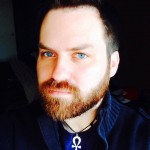 David Salisbury: David  has been an activist for social change for a long time, and continues to speak up and out on matters that he feels are important and necessary. As an animal rights activist, and an employee for the Human Rights Campaign, David has shown consistency and passion for doing the work of social change. There are a lot of things that stand out for me and many reason I felt it was important to put David on my list this year. He is young, professional, and busy. He advocates in professional and macro capacities, and also does magic to create change. He has done rituals in front of the capitol in Washington D.C. and marched on the streets. He has been active in multiple levels of activism this year, and continues to be a consistent voice for change.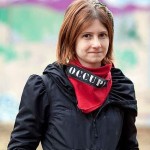 Alley Valkyrie: Alley is a fierce advocate for homeless support and rights. This is not a new thing for Alley and she continues to risk her own freedom to work on behalf of social change for those who are some of the most vulnerable in our society. What I have enjoyed the most about watching Alley this year was the completely fierce stance she takes in her activism, pushing through challenges and bypassing the limits with her consistent stance on supporting the unhoused. She is also the co-founder of Nightingale Public Advocacy  Coalition, working on projects to support those without shelter to maintain adequate services for support, health needs, resources, life skills and advocacy. Alley spends a lot of her time working for no pay, being vocal and speaking up for the rights of others, and demanding social change for those who need it the most.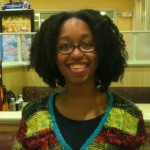 Cecily Joy Williams: Cecily is one of the most profound voices to hit the scene in recent years. She was one of the writers in the Shades of Ritual; Minority Voices in Practice anthology and in the forthcoming anthology, Bringing Race to the Table; Exploring Racism in the Pagan Community. She is also an author for the Daughters of Eve blog, and has writing about some of the profoundly challenging topics of race and the intersection of Pagan spirituality. She speaks with passion and has a straightforward approach to topics that need to be dissected in our community. The combination of her experiences, her Masters in Divinity, wisdom and presence, she is a powerful voice of change for in 2014, and I look forward to what she does in the coming year.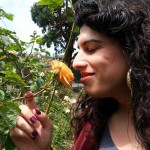 Elena Rose: Elena is an incredible woman. She stands up and speaks out for the rights of many marginalized communities, and does faith work in this same capacity. She was a speaker on the 2014 Pagans and Privilege Panel at Pantheacon (as a follow up to the 2013 one), and also spoke on the Pagans Activism Conference Online (PACO) Pagans of Color Panel, and the Pagan LGBTQI and Gender Activism panel. She speaks openly about the rights of people of color, and LGTBQI rights. She is elegant and profound in her delivery, and brings tears to my eyes with her passionate exploration of such challenging topics. She is currently working on a book, and I think it will be equally as important to the activism as her vocal and presence is.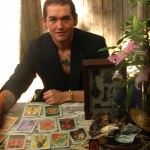 Lou Florez: Lou is an amazing priest that uses his skills as a Olorisha and Priest of Shango, and a Wiccan High Priest. The incredible integration of skills that he weaves from his many different studies allows for him to bridge together multiple areas of the social and spiritual environments that we advocate within. His recent contributions to the diversity advisory board for Pantheon Foundation, recent contributions to the Pagan LGBTQI and Gender Activism panel at PACO, and powerful presence in Northern California has been one that I find important and fills a strong need. Strong male voice that is both a person of color, an LGBTQI advocate, Wiccan Priest and of the African traditions is a combination of intersectionality that is very beautiful and magical in our community. How he gracefully engages with the various sections of our community in advocacy, in practice, in relationship and in future building is something that we need within Paganism. It is the way that we will build sustainable community for the future.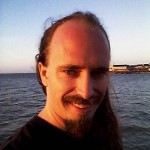 Ryan Smith: Ryan has continued to blaze the trail for anti-racism in 2014 and has continued to build support for Heathens United Against Racism (HUAR). Ryan, as the founder of HUAR, has been dedicated to this mission for some time, placing himself in the position of being a social change agent. This year Ryan has also been out at local protests against police brutality, mass incarceration, and the killing of unarmed black men by law enforcement. Ryan also gave a talk this year with Amy Hale on Racialist Paganism in the Solar Cross Hospitality suite at PantheaCon, once again starting the challenging conversations to create awareness and change.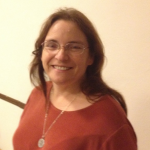 Jacki Richardson: A residence of the Saint Louis area, and a Licensed Clinical Social Worker, Jacki has been hitting the pavement to provide support to the protests in Ferguson. Most recently she joined to support those protesting after the most recent death of 18 year old in Berkeley, Mo. Jacki not only works in social work as a professional, she put her values and ethics in motion by also going into what was one of the most volatile times in our recent history, and hit the streets of Ferguson to support and aid. I look forward to seeing Jacki's contributions to Paganism in 2015.
Honorable mentions for 2014: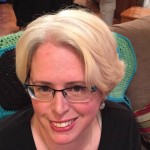 Lydia Crabtree: Lydia has done a lot of work on her current project Pagan Pro, and for that reason I felt it important to do a honorable mention for her intention and work. Recent release to the public of her intentions with this project came later in the year, and she has worked hard to try and engage some of the concerns that the public has expressed regarding some issues with the project. But the project itself is not the focus, Lydia's desire to make a difference is. Taking on a project that is bound to be challenged within community is hard, but Lydia's motivation for doing this project has continued to be clear… she wants to support making a change in community that helps increase safety, information flow, and options for those who are seeking and engaging with leadership within community. Wherever the project goes from here, I feel that Lydia's willingness to embrace this challenge for the purpose of social change should be honored and mentioned. I anticipate that her work in Pagan Pro will propel her onto the list itself next year, and since this project was just officially announced recently, more is yet to come. In the meantime, I love seeing Lydia be one of the people trying to make a difference in our community by creating social change. (YAY sis!).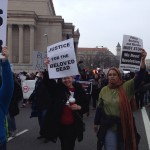 Erica Shadowsong: Erica became known to me late in the year and I am quite sure she has done a lot of things I am yet to be aware of. But I had to mention her here because from the time I met her in the PACO panels, to discussions online, to seeing her in marches, she is one of my favorite people to watch and listen to. She has a great fire to herself, and I am excited to see more of her in 2015.
As we move into 2015, I hope that the momentum of this year leads us closer to making positive strides for people of color, and for all marginalized people. In closing this I felt that the words I used last year still best reflected my sentiments about the people on this list, and our collective mission as change agents for social justice, so I will just repeat it again.
The more we speak, the more we are heard. The more we stand, the more we are seen. The more we give love, the more we learn to receive it back. And for all of those reasons, I want to give a personal thank you to the change agents on this list and everywhere that continue to do the work to make it a better world for us all.
Here is to another year of supporting one another in making change, setting culture, personal growth, and standing up for social justice.
Now, let us all keep working with the Gods by our side.