Laughter fills the soundtrack of a healthy marriage.
When was the last time you and your spouse laughed so hard that your sides hurt? I'm talking about a spewing your drink out of your nose, tears running down your cheeks, stomachs cramping, on-the-verge-of-vomiting kind of laughter.
Are you laughing more, less or about the same as you did in the beginning of your relationship?
Are your wrinkles coming from laugh lines or stress lines?
These may seem like insignificant questions, but the "laugh meter" is actually a very important factor in gauging the health of your marriage. It takes a lot more than laughter to build a healthy marriage, but it's nearly impossible to build a strong marriage without it!
Here are some ways to bring more laughter to your marriage (in no particular order)…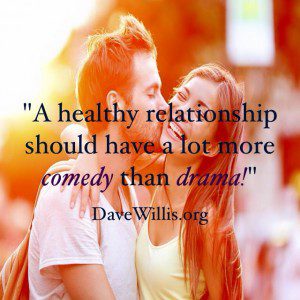 Quote by Dave Willis, photo courtesy of Shutterstock.com
1. Tickle each other.
This one might get you punched in the nose. My wife Ashley is the sweetest person on earth, but she gets VIOLENT when she's tickled. Still, even if you get punched, it's worth it sometimes to share good laugh.
2. Be naked when your spouse least expects it.
If your spouse walks into the kitchen and sees you making coffee completely naked, you'll both probably have a good laugh and then it might even lead to the one thing more fun than laughing…SEX.
For more creative sex tips, check out our new video series "Best Sex Life Now."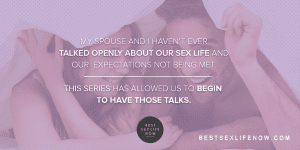 3. Talk to each other in a made up "foreign" language next time you're out in public.
This one may turn some heads as people try to figure out where you're from, and you'll get a good laugh out of it (just try not to run into anybody you know)! For some more random, fun and ridiculous smile starters, check out my popular post on 12 simple ways to make your spouse smile 🙂
4. Find a stand-up comic you both enjoy.
Ashley and I both enjoy good standup comedy, and whether we're watching it on TV or live, it always causes laughter for days afterwards as we retell the jokes (we've seen Jerry Seinfeld and Kevin James live in the past few months). If you want a good, quick laugh, check out "The Wife Song" by comedian Tim Hawkins.
5. Look through each other's childhood photos.
The hairstyles alone will keep you both laughing. I'll never live down the mullet I wore for a full year in fifth grade. One of Ashley's favorite pics is this one of me in third grade rockin' a pretty epic Beatles Bowl Cut! Go ahead, you can laugh too!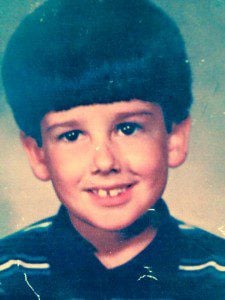 For more tips and tools to help build a rock-solid marriage connect with me on twitter and check out my bestselling book iVow: Secrets to a Stronger Marriage which is now also available as an ebook download for iPhones, iPads and all Apple devices.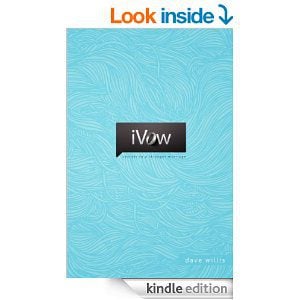 If this post made you smile, please share it on social media so we can share some smiles with others!