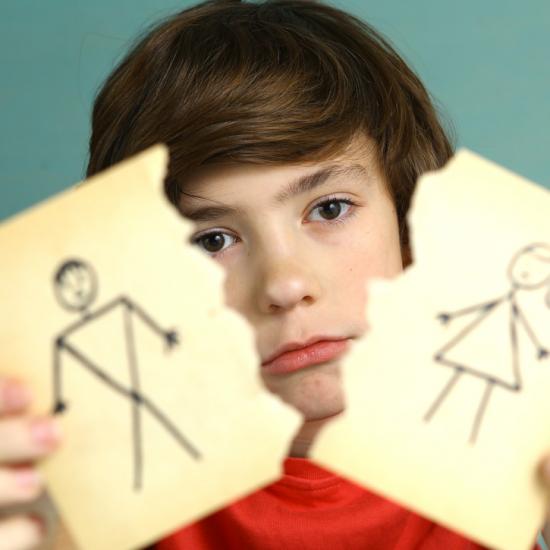 I remember the first time my oldest son recognized that divorce existed. A friend in his class had two sets of parents, and my son had a lot of questions about it. I fumbled over my words trying to explain the reality of divorce while also reassuring him that his mom and me would always be married to each other. I'll never forget what my son said next. As his little mind processed all his feelings and my attempts to reassure him that he would never have to live through a divorce, he looked at me and said, "I'll bet his parents promised him the same thing."
In that moment, I realized that I was not equipped to address this important issue with my own kids. To help all of us parents have these important conversations with our children, I've spent more time researching this important issue. I wanted to get to the root of how children are impacted by divorce (or even by the possibility of divorce).
I'm going to list these out in a different format than usual. Instead of just listing stats and facts, I'm going to list out some of the most common fears of children in their own words. These nine common questions kids ask about divorce are sobering and they reveal so much about how our children are processing this complicated issue and how we (whether we're married or divorced) should be communicating with them to alleviate their fears.
The 7 Questions Kids Ask about Divorce are (in no particular order)…