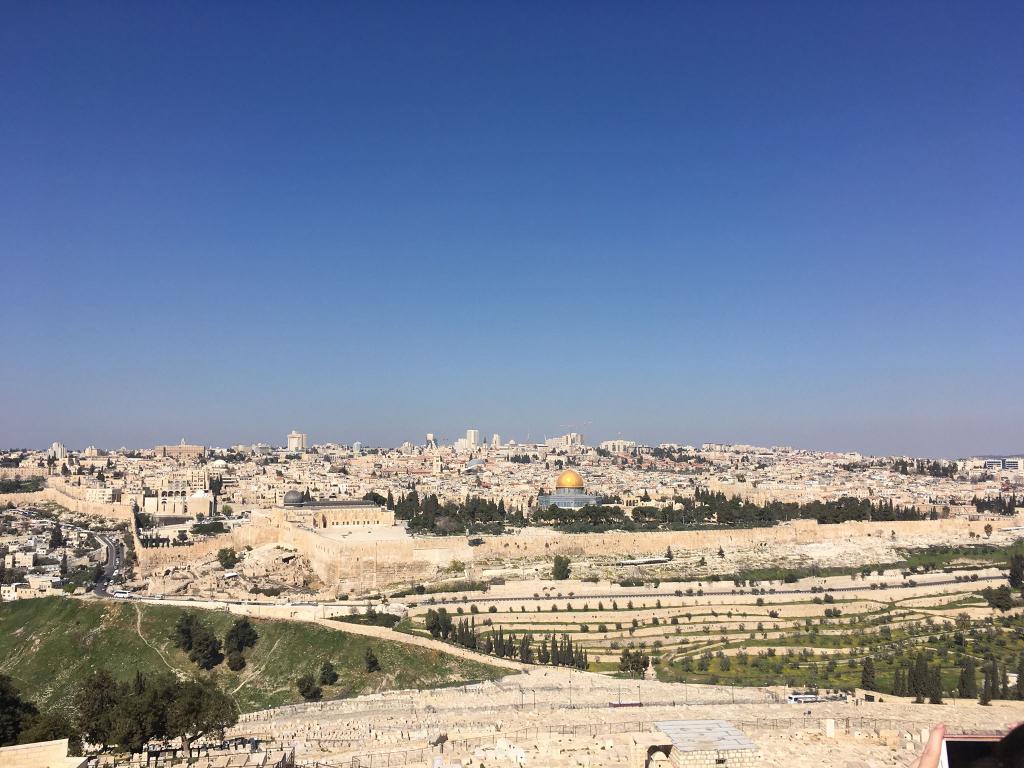 Just a few weeks ago, I had the once-in-a-lifetime opportunity to travel to the Holy Land with an incredible group called Israel Collective. I had always dreamed of traveling to the lands of the Bible, and the actual experience surpassed my wildest expectations.
On the first day of our trip, our tour guide shared a quote from Jerome who was a very influential church leader, teacher and Bible translator in the fourth century. Jerome said, "There are five gospels that record the life of Christ. There are the four we have recorded in Scripture and the 'fifth' can only be experienced by traveling to the lands where Jesus walked. It's by experiencing this Fifth Gospel that you'll be able to read the other four in their fulness." By the end of our trip, this quote made perfect sense to me.
As a Christian, I know that we don't need to go to any special place to get closer to God, because the Holy Spirit lives within us. He is just as present with me while I'm driving my kids to school as He was when I was standing by the Western Wall in Jerusalem. Still, something remarkable happened when I finally experienced the places I'd read about and seen depicted in flannel graphs (Old School Sunday School Reference) since my childhood. Experiencing Israel renewed my faith in ways I can't fully express in words. For the rest of my life, my Bible reading, my preaching and my walk with Jesus will have a new dimension made possible by this experience.
For EVERY follower of Jesus, I'd urge you to make every effort to travel to Israel in your lifetime. Do it sooner rather than later. There will never be a "convenient" time to go in the busyness of life, but go anyway. I promise you it will be well worth the expense and the effort!
Below are some pictures showing highlights from the journey. Before I get to the pictures I want say a heartfelt THANK YOU to some people. THANKS to Israel Collective for allowing me to be part of this life-changing experience. THANKS to my crazy and awesome group who shared this experience with me. I got almost 30 new friends in the process! You guys feel like family. THANK YOU to the beautiful people of Israel for your hospitality. The places we saw where amazing, but it was the people we met who changed us the most. I can't wait to see you again soon! Here are some highlights from the trip…