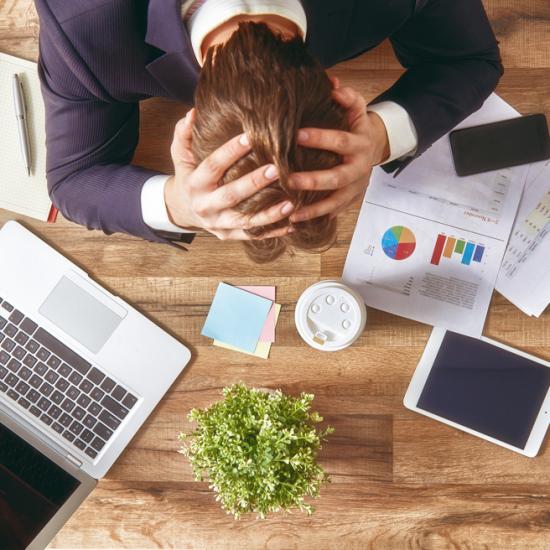 You will likely spend more than 50,000 hours in your lifetime working. Our work should be more than just punching a time card and getting a paycheck; it should be a source of fulfillment, growth, relationship-building and actively using your God-given gifts in a way that brings joy to you and makes the world a better place. You might think that having that level of fulfillment in your work is a forgotten dream or impossible goal that only the fortunate few "vocational lottery winners" will ever experience.
What if I told you that your work can and should be fulfilling and exciting? You'd probably think that I'm trying to see you something, but I'm not. Seriously. I'm not advertising a book to buy or a seminar to attend. All I'm asking you to do is to think about your work in a different way and if you feel prompted as you read this list, be willing to take action to create a more fulfilling career. It could prove to be one of the best decisions you've EVER made.
I have a friend who drove a bread truck for a living making deliveries at all hours of the day and night. His work took him away from his family constantly and he found no fulfillment in it. Instead of waiting for his situation to change, he decided he had to make it change. He started saving some money and eventually launched his own small business allowing him the freedom and flexibility to quit his deliver job and finally have more time with his family. It was a leap of faith, but he says it was the best decision he ever made.
Even if you're not in a financial position to immediately quit a job, you can still start actively planning a departure. You can start being entrepreneurial or even create a small business of your own on the side and work at and build it until you can earn a full-time income from it. It all begins with action. You have more control here than you realize. Your boss doesn't control your destiny; God does. Your Creator made you for more than grinding it out for the rest of your life doing something unfulfilling.
If one or more of these seven scenarios is true in your current job, it might be time to QUIT and START something new… (In no particular order)