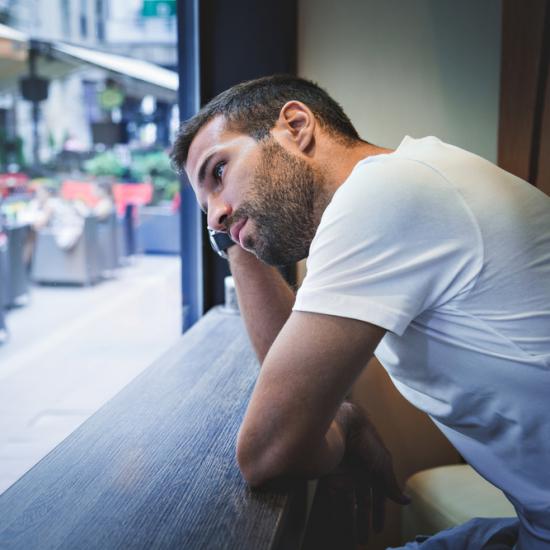 When I was a young boy, I had the privilege of spending some time with my Great-Grandfather. He was a hard-working farmer who had raised nine kids and built a house with his own hands. He never lived to see smart phones, but he probably would have thought grown men playing PokemonGO were wasting their lives! He was a tough man. His individual knuckles were each the size of my fists. Even in his late eighties, he still had the strength to take down a young whippersnapper if he had wanted to. Despite his rugged strength and grit, he was tenderhearted and kind. He was quick to play with his grandkids, laugh with his friends, kiss his wife, give a dog treat to his old mutt and he'd shed a tear every time he talked about Jesus.
We live in a generation where his brand of manhood might seem antiquated, but I believe we have a lot to learn from his approach, because there are many ways that we as modern men are missing the mark. I'm not saying we all have to fit into a narrow definition of masculinity or all be able to handle power tools (My wife Ashley is actually MUCH better with tools than I am). What I am saying is that we need to refocus on some timeless values and guiding principles that will help us become the men we were created to be.
I believe these seven key areas below represent some of the most important areas where we as modern men tend to be missing the mark. If we will be willing to refocus on these areas and humbly make course corrections where needed, I believe we could improve our lives, our families and our legacies. 
As an important note, just because you might be currently "failing" in one or more of these areas DOESN'T MEAN YOU ARE A "FAILURE." That is not a label you ever need to wear. This post isn't to assign labels, but to call us all to action so that we can make important corrections in our perceptions and our actions to live the most meaningful life possible.
Seven areas where modern men tend to be missing the mark include (in no particular order):
1.We prioritize career and/or hobbies ahead of family. 
As men, we tend to be drawn to places that "make sense." In other words, we like our world to have clear rules, roles and rewards for our actions. This is part of why we sports. Sports make sense. There's a scoreboard. There's a winner and a loser. In family life, it gets more complicated. We don't always know if we're measuring up. We don't always know what our role should be. It doesn't always "make sense." Because of this, many men make the tragic mistake of retreating into their hobbies or careers and trading quality time with family for other pleasures or pursuits. Men, in the end, your family will be all that matters to you. Please don't wait until then to discover this truth and give them the place of priority they need and deserve in your schedule. They don't need you to be perfect, but they desperately need you to be present!