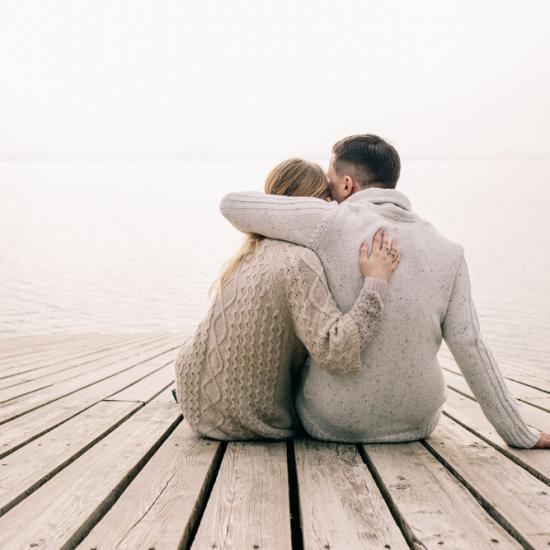 I was speaking to a man from our church this morning and he was telling me about some major struggles he and his wife are facing. They've recently moved across the country, faced unexpected financial hardships, become estranged from their grown daughter because she's dating an addict, and on top of the rest of it, his wife is having some serious health challenges.
With tears in his eyes, he told me, "These are actually tears of joy, because even though life is really hard right now, I'm so honored to get to live it with my best friend. My wife's current health challenges have meant that I'm in a caregiver role and there's currently no sex and lots of difficulties, but I can honestly say that we've never been closer than we are right now. I love her so much!"
Talking with him for ten minutes inspired me and challenged me to look at life's difficulties as an opportunity to grow closer to my wife and grow deeper in my faith. If YOU are in a difficult season in your own life, please don't lose hope. You can get through this and emerge stronger on the other side. (Here are 3 free videos for couples in crisis.) I've worked with married couples who are facing all sorts of struggles, and I've observed that the couples who make it have some key traits in common.
If you will prioritize these seven actions in your own marriage, I'm convinced that you be giving your marriage every opportunity to thrive even during difficult circumstances. In addition to the seven actions listed below, I'd encourage you to to take one week to go through our new 7 Day Marriage Challenge (by clicking HERE). It could bring you and your spouse closer together than ever before.
The 7 keys to protecting your marriage in difficult times are (in no particular order)…