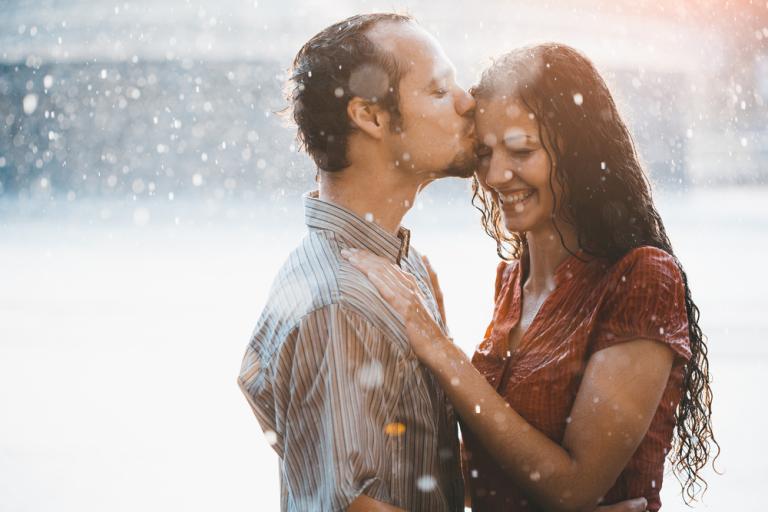 One of my biggest character flaws is my lack of flexibility. I don't mean physical flexibility (although I've never even attempted a Yoga pose). I'm talking about my rigidness when it comes to my own plans and my own agenda. I like to mentally chart out a course for how everything should go and when my plans get interrupted or altered in any way, I pout like a Kindergartener who lost his favorite toy. This lack of flexibility has caused me a lot of unnecessary frustration and indigestion, but I'm happy to report that I'm finally learning a lesson that is changing my perspective.
This lesson started on a walk. My wife Ashley and I love to go one walks. You can actually watch a short video from one of our walks by clicking here. We've found that walking is a great way to spark conversation, reconnect, get a bit of exercise and enjoy some quality time together. Most of our "date nights" include a walk and the thousands of miles we have walked together in our fifteen years of marriage have done wonders to bring us closer.
On one of our walks, we started feeling some raindrops hitting our heads. It was nighttime, so we hadn't even noticed the rain clouds rolling in. We were at least a mile from our car when the heavens opened up with a deluge and we were instantly soaked. This was not part of my plan. My well-designed schedule for the rest of the evening was built on an assumption of dryness. I started to stomp around in the puddles as my plans melted like the Wicked Witch of the West when she got doused with a bucket of water.
I stopped in my tracks when I heard my favorite sound in the world…it was Ashley laughing. She was giggling with delight as if each raindrop was was tickling her nose. My sour grimace melted into a smile as I watched her dance in the rain. As much as I wanted to be mad, an involuntary laugh came out of my mouth. And then another one. Before I knew it, we were laughing and skipping and dancing in the rain.
A car drove past us, and the driver had pity on these poor wet souls caught without their umbrellas, so he stopped and offered us a ride back to our car. We politely declined the offer and we continued on our journey enjoying every soggy step. That was several years ago, and it's still one of my favorite memories and possibly my all-time favorite date.
So, what's the point? Well, if you're like me, a forced change in plans can be a tough pill to swallow. Life can throw some curveballs and they're often much more uncomfortable than some unexpected rain. When those moments happen, you have an important choice to make. Will you allow this situation to make your better or make your bitter? Will you stomp and pout or will you look for the unexpected blessings? Will you shake your fist towards heaven or will you dance in the rain?
As a recovering control freak, I encourage you to spare yourself any unnecessary indigestion by letting go of what you can't control so you can embrace the unexpected blessings God puts in our paths each new day. As you learn to dance in the rain, you might discover that many of life's greatest blessings come when we discover that God's plans always have a way of working out much better than our own plans ever could. Enjoy every moment of the journey!
"For I know the plans I have for you declares the LORD. They are plans to prosper you and not to harm you; plans to give you hope and a future." Jeremiah 29:11
For more tools to help you build a stronger faith and a rock-solid marriage, download iVow: Secrets to a Stronger Marriage straight to your iPhone or iPad by clicking here.
IF THIS ARTICLE HELPED YOU, PLEASE SHARE IT USING THE LINKS BELOW SO WE CAN HELP OTHERS TOO.