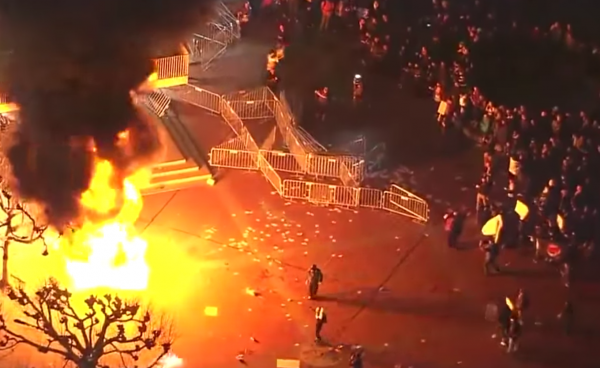 Image Credit: Screen cap from the below video
Well, well, well. Breitbart has some scoop on a possible reason why the Berkeley riots resulting from the Milo Yiannopoulos got so out of hand.
"Berkeley Mayor Jesse Arreguin is a member of the anti-fascist Facebook group, By Any Means Necessary, which orchestrated the riots that occurred ahead of a scheduled lecture by Milo Yiannopoulos."
Doesn't that explain a lot?
Apparently, the mayor is also pals with Yvette Felarca, a BAMN leader, on Facebook.
Berkeley Mayor is a Member of Facebook Group for Militant Leftist Organization That Orchestrates Riots https://t.co/Ru2wbmkpSX

— Cassandra Fairbanks (@CassandraRules) April 21, 2017
Isn't that cozy? Just in case you aren't familiar with these criminals masquerading as activists, watch Felarca excuse the violence that shut down Milo's speech:
Why are Democrats so tolerant of violence and suppression of thought?