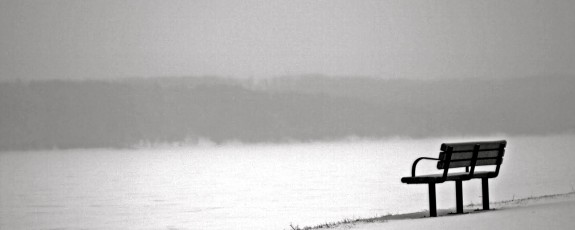 Who doesn't crave that, especially this time of year? It turns out, we not only crave it, we need it.
From author Pico Iyer, in this Sunday's New York Times:
LAST year, I flew to Singapore to join the writer Malcolm Gladwell, the fashion designer Marc Ecko and the graphic designer Stefan Sagmeister in addressing a group of advertising people on "Marketing to the Child of Tomorrow." Soon after I arrived, the chief executive of the agency that had invited us took me aside. What he was most interested in, he began — I braced myself for mention of some next-generation stealth campaign — was stillness.

A few months later, I read an interview with the perennially cutting-edge designer Philippe Starck. What allowed him to remain so consistently ahead of the curve? "I never read any magazines or watch TV," he said, perhaps a little hyperbolically. "Nor do I go to cocktail parties, dinners or anything like that." He lived outside conventional ideas, he implied, because "I live alone mostly, in the middle of nowhere."

Around the same time, I noticed that those who part with $2,285 a night to stay in a cliff-top room at the Post Ranch Inn in Big Sur pay partly for the privilege of not having a TV in their rooms; the future of travel, I'm reliably told, lies in "black-hole resorts," which charge high prices precisely because you can't get online in their rooms….

…The average American spends at least eight and a half hours a day in front of a screen, Nicholas Carr notes in his eye-opening book "The Shallows," in part because the number of hours American adults spent online doubled between 2005 and 2009 (and the number of hours spent in front of a TV screen, often simultaneously, is also steadily increasing).

The average American teenager sends or receives 75 text messages a day, though one girl in Sacramento managed to handle an average of 10,000 every 24 hours for a month. Since luxury, as any economist will tell you, is a function of scarcity, the children of tomorrow, I heard myself tell the marketers in Singapore, will crave nothing more than freedom, if only for a short while, from all the blinking machines, streaming videos and scrolling headlines that leave them feeling empty and too full all at once.

The urgency of slowing down — to find the time and space to think — is nothing new, of course, and wiser souls have always reminded us that the more attention we pay to the moment, the less time and energy we have to place it in some larger context. "Distraction is the only thing that consoles us for our miseries," the French philosopher Blaise Pascal wrote in the 17th century, "and yet it is itself the greatest of our miseries." He also famously remarked that all of man's problems come from his inability to sit quietly in a room alone.

When telegraphs and trains brought in the idea that convenience was more important than content — and speedier means could make up for unimproved ends — Henry David Thoreau reminded us that "the man whose horse trots a mile in a minute does not carry the most important messages." Even half a century ago, Marshall McLuhan, who came closer than most to seeing what was coming, warned, "When things come at you very fast, naturally you lose touch with yourself." Thomas Merton struck a chord with millions, by not just noting, "Man was made for the highest activity, which is, in fact, his rest," but acting on it, and stepping out of the rat race and into a Cistercian cloister.
Read more.  It's worth it.