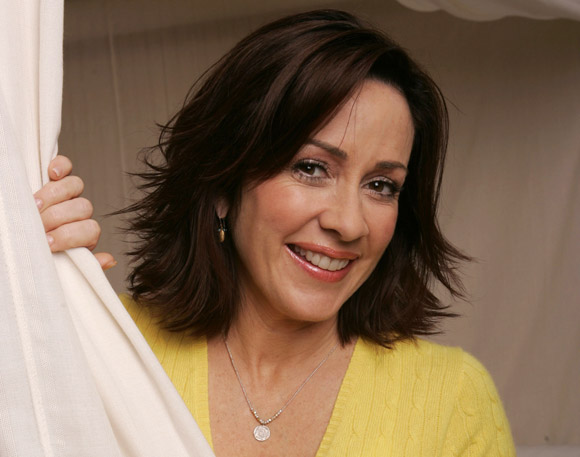 Everybody loved Raymond, but we all really loved his wife, played by the insanely talented Patricia Heaton.   Now the Los Angeles Times looks at another side of Mrs. Barone:
Patricia Heaton's rush to support Rush Limbaugh this week shouldn't come as a surprise to anyone who has closely followed her rise as one of the most successful comedic actresses in Hollywood.

Heaton, a Twitter power-user who dubs her more than 69,000 followers "Tweatons," used the social media platform to join Limbaugh in blasting Georgetown University student Sandra Fluke for speaking out in favor of President Obama's proposal that health insurance provide free birth control.

A sample of Heaton's Tweets, since deleted: "Hey G-Town Gal: If your parents have to pay for your birth control, maybe they should get a say in who you sleep with! Instant birth control!" and "G-Gal: you've given yer folks great gift for Mother's/Father's Day! Got up in front of whole world & said I'm having tons of sex- pay 4 it!"

The tweets followed Limbaugh's comments calling Fluke a "slut" and a "prostitute" and have been criticized by some as a disturbing trend toward publicly shaming women who speak openly about sex and reproductive healthcare. Limbaugh has apologized, and so has Heaton.

[As part of her apologies to Fluke, Heaton tweeted that her actions were unbecoming to her faith:

"Tweatons…I crossed the line w/@SandraFluke. Don't agree w/her views, but I was not showing Christ's love."]

Many people were shocked by Heaton's support of Limbaugh — but perhaps they shouldn't have been.

Heaton is that rarest of Hollywood creatures: an outspoken Hollywood Christian and Republican.
And watch an interview with her about her faith.