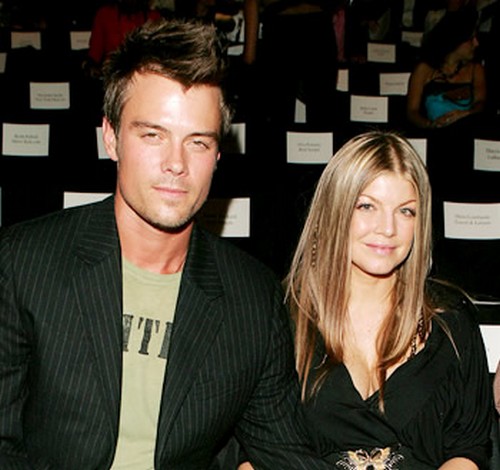 Or so it seems, according this item:
The Black Eyed Peas singer and her husband Josh Duhamel tend to enjoy low key weekends, thanking God for all he has given them rather than partying their nights away.

Fergie told UsMagazine.com: "On Saturday nights, we like going to mass, then dinner. "It feeds our spiritual side, and it's great to hear Josh sing in church – he's a great singer. "Then we go out and have a really nice wine, like all good Catholics."

Fergie – who was once addicted to crystal meth – also likes cozy nights in with her husband especially when he cooks his specialty dish for her.

She added: "He makes the best lasagna, and I do the dishes. I find it cathartic."
Who knew?